Clever idea for unusual media
Ivan | Tue, 2005-03-22 05:50
When I approached my car I muffled a semi angry sh!t before picking up the parking ticket, which was stuck as usual on the drivers side window. I checked to see how much I was fined. It said: "Speed limit 250km/h!" What?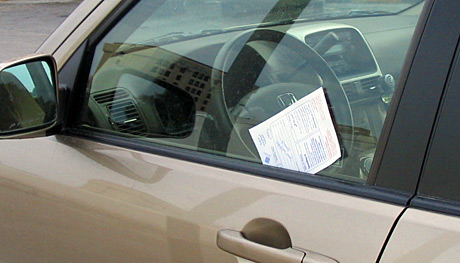 Reading further I found out that it's just a flyer for the upcoming F1 race. Tension released. Nice one! This piece of communication definitely got my attention. I DID NOT throw it away or tuck it in my pocket for later disposal. I read it and smiled. Whoever did it, kudos to you!
Although it's not even a very original idea, I still fell for it. In Hungary they did a similar trick, but it was not as innocent as a simple flyer. Normally for parking tickets the authorities would use a red plastic bag to hold the ticket and a typical yellow check to pay the fine. Now, a clever company had the idea to advertise their stupid product in the same colored bag, which said "Instead of a PARKING TICKET..." and included a flyer and a check to donate money to them. There was a certain percentage of people who didn't read what's on the bag or flyer, just saw the check and payed their duty. Not nice!
Commenting on this Blog entry is closed.