Logo critique on Brands of the World
Ivan | Tue, 2011-10-18 19:18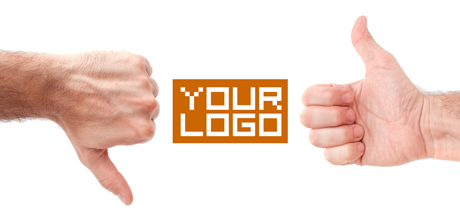 Our critique section here on creativebits is really popular thanks to you folks giving great advice every day to all the guys posting their logos for feedback. I wanted to take this platform further, so we created a new Critique section on our sister site Brands of the World. Check out BotW Logo Critique.
In addition to the ability to upload your work I added a couple of special features that are designed to help the process more effective. When posting your work there is a special section for the brief, so designers can explain the objectives. Once you get feedback you can post the next version of your logo and it's all kept together as variations on the same job helping everyone see the progress.
When commenting on the posted work you can give ratings in different vectors, such as Idea, Symbol, Typography and Colors and these show up together with your comment. If the poster of the critique likes a comment, he can mark it as useful and this generates points for the commenter.
All the ratings are averaged and shown next to the logo so the critique poster will be able to see what needs improvement and what areas are generally liked.
After posting your work you can also invite member to give you comments if they allowed this option in their profiles.
Hope you will like it and please let me know any bugs you find. Cheers!
Commenting on this Blog entry is closed.