Creativebits nostalgia
Tigerstorm (1009 pencils) | Wed, 2006-05-10 01:47

Once in a while in life we humans tend to be nostalgic and we think about how it was back in those days when you were a bit younger, crazy and when you joined or started something. I'm guessing we all heard our grand parents saying "Ooh those were the days" or "It was better before"..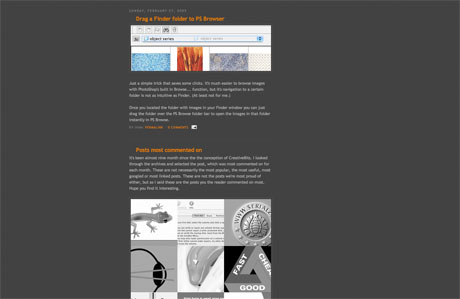 Today Creativebits is a big community with lots of members and we're growing bigger everyday, but what was it like then? Well with the help of such a wonderful site called "The Internet way-back machine you can actually visit old sites, now how is this possible, well it's quite simple.. Every year a robot fetches sites and put them in their own cache memory.. So we later could visit the sites using their way-back machine like going back into time.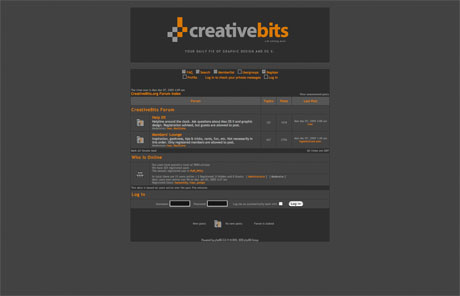 Creativebits nowdays is based on the CMS system called Drupal, but back in those days Creativebits was just a blog and a forum.. The blog ran Blogger from Google and the forum ran PhpBB and was themed in Creativebits colors.. Later on Creativebits went from version 1 to version 2 and we all know the history as your'e using it while your'e reading this article..
Who knows what the future brings us, but we're working on it.. But so far!
Thank you all members throughout the years!!
Here's for you who wants to take a look through the way-back machine on CB:
http://web.archive.org/web/20050305055009/http://iraszl.brinkster.net/creativebits
http://web.archive.org/web/20050305051938/http://cbforum.raszl.net/
Commenting on this Blog entry is closed.