Help feed starving Americans — Download IE8
Ivan | Wed, 2009-06-10 13:49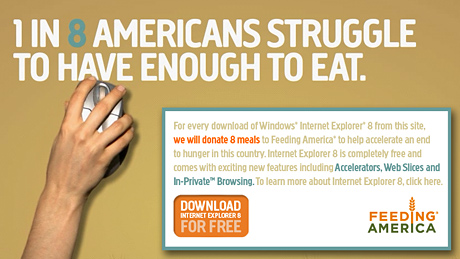 What do Dean Cain, Bobcat Goldthwait, and a rotund man in a silver unitard all have in common? They are all part of Microsoft's latest Internet Explorer 8 campaign developed by Indiana-based advertising agency, Bradley and Montgomery.
The campaign, launching today, features humorous PSA-style "Special Internet Service Announcements" highlighting various Internet afflictions. The first two are S.H.Y.N.E.S.S. (Sharing Heavily Yet Not Enough Sharing Still) and F.O.M.S. (Fear of Missing Something) with more premiering in the weeks to come.
Each video highlights new IE8 features like InPrivate mode, Accelerators, and WebSlices in very unexpected ways. The videos are now appearing online on video sites, in social media spaces including YouTube and Facebook, and on a new website: BrowserForTheBetter.com.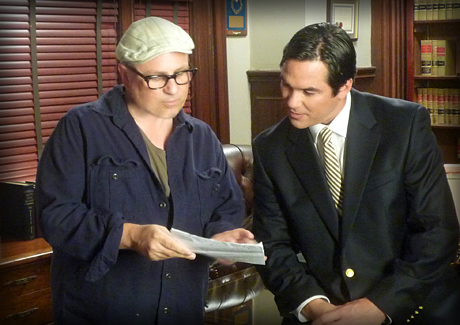 For the new campaign, Bradley and Montgomery partnered with LA-based Generate, the multiplatform media company run by former chief executive officer of The WB, Jordan Levin. Generate was involved in all aspects of the campaign, helping cast Dean Cain as the star and Bob "Bobcat" Goldthwait as director of the videos.
And that's just part of the campaign. Internet Explorer 8 is a better browser, but it's also a browser for better. For every download of Internet Explorer 8 through BrowserForTheBetter.com, Microsoft will donate the financial equivalent of eight meals to Feeding America, an organization supplying food to more than 25 million Americans each year.
The campaign will run from June 10 through August 8, 2009.
Commenting on this Blog entry is closed.