Layered vector effects
Ivan | Tue, 2005-04-26 08:24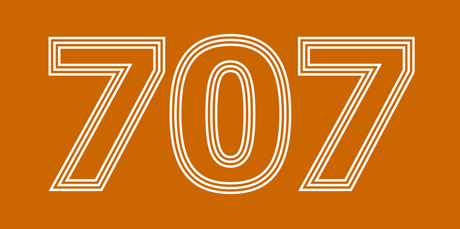 Macromedia Freehand's days may be numbered, but we shouldn't forget about it yet. Hopefully the feature below and many others not existing in Illustrator will find their way into the next version of Adobe's vector application.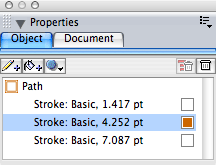 In Freehand MX you can apply more than one stroke or fill to an object. In this example there is a thick white border on the letters. As a second layer of stroke that is covering the white one, I applied a thinner orange stroke. And finally there is an even thinner white stroke in the middle. You can download the file for closer inspection.
To add a new stroke or fill you just need to press the little plus button with the relevant icon and you will be able to see how the different strokes and fills are layered above each other. You can also move these layers around like you would do in PhotoShop.
What other features would you like to be saved from Freehand if it happens to be phased out?
Commenting on this Blog entry is closed.