Insert images in GMail
Ivan | Fri, 2009-04-10 19:57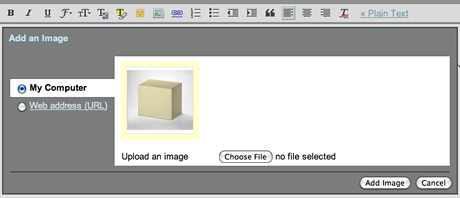 GMail Labs now offers embedding images into emails. Once you switch it on you will get a small picture icon in your toolbar. The interface is very similar to what you're used to in google sites. You can upload the files which appear as small thumbnails. Once you select the required image you have the option to resize them within your email message to thumbnail, medium, large and original dimensions.
Question is why would one use this option? I personally hate embedded images in emails. Do you like them?
PS. Now that GMail has the feature to embed images, image support in signatures can't be far away. Now, that is something I would use for branding.
Commenting on this Blog entry is closed.