Doyald Young's inspiring work
Ivan | Thu, 2011-03-03 12:01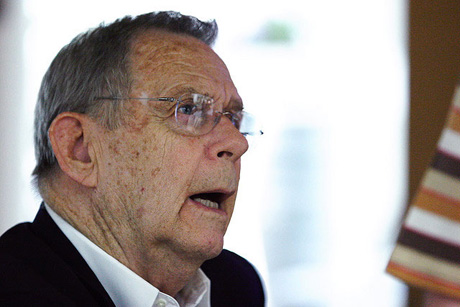 Doyald Young died 2 days ago leaving amazing work and legacy behind.
For those who are less familiar with his work, he's an American typeface designer and teacher who specialized in the design of logotypes, corporate alphabets, and typefaces.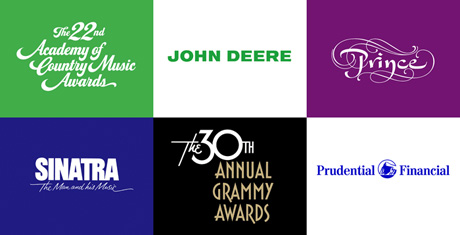 His scripts include Home Run, Young Baroque, Young Gallant, and the ever popular Eclat—to name a few. It is often noted that his innate ability to produce these legendary script faces is nearly unmatched. The craftsmanship behind each letter of each face is a credit to Young's meticulous work ethic where he paid careful attention to detail.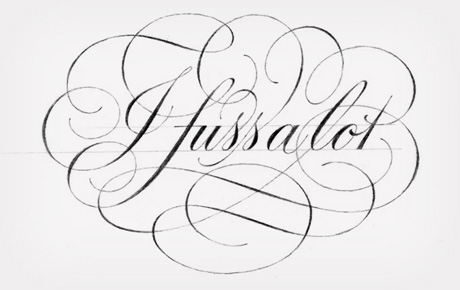 Young's profound dedication to design was well rewarded. Whether deliberately or unknowingly, you have certainly had the privilege of viewing his work. Young's clients were far ranging, appealing to everyone from the general public to niches within the design community, and included the Hilton Hotels, John Deere, Prudential Financial Group, Disney, The Art Director's Guild, and Mattel Toys.

Young was also a professor at the Art Center College of Design in California where he was named the Inaugural Master of the school for his contributions to the field of art and design. An inspiration and mentor to the vast number of students he advised over the years, he was much more than just a teacher to them. STEP magazine once asked Young, "You're a teacher at Art Center where you teach classes in letterform design. In fact, you've said that you don't see yourself as a font designer, as much as a logo designer and a teacher…" to which Young responded:
I have taught 4,000 students or more—difficult to count them up over the years, but it's in that neighborhood. I truly enjoy teaching. Some of my dearest friends are former students, and teaching is one of the most rewarding things that I've done.
Young had certainly earned immense respect within the design community and in 2009, he received one of the most coveted design awards, the AIGA medal, which honored his commitment to excellence within the field of graphic design.
Young's death is a great loss, but his work will continue to shape, grow and benefit the ever expanding field of design, which he dedicated much of his life to. Even to those who never knew him, like me, his legacy is truly inspiring. We will miss you, Mr. Young.
Commenting on this Blog entry is closed.