Interview with Franklin McMahon
Ivan | Thu, 2005-12-15 17:37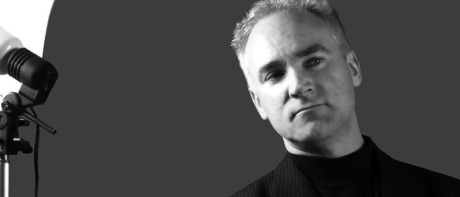 I'm a big fan of Frank's
Media Artist Secrets podcast
, also available through his
website
.
If I had to categorize this podcast I would say it's a partly motivational, partly inspirational and partly tips and tricks show. Frank has worked in many different fields of the creative business. In his podcast he shares his views and gives advice to creative professionals as how to run their professional careers. Some of the subjects he discussed were very much relevant to my career at certain times and it was great to hear a well thought through opinion and advice on how to approach a certain situation. Some shows touched on subjects that I had a well formed opinion about, but it still was a time well spent to listen to a different point of view.
At times the shows are bit repetitive, because Frank really tries to get a point across and wants to make sure the listener thinks the communicated ideas over and applies them as well. Frank in his podcast generally promotes creatives to set-up their own businesses, but even if you're not ready to do that you will still be able to apply the general concepts. If you are serious about your creative profession and your career the least you can do is listen to Franks podcast.
And now, please read the interview with Frank.
cb: What is Media Artist Secrets podcast is in a few words?
Frank: The show is dedicated to helping creative artists advance their careers. Most artists are not geared towards marketing themselves and getting the word out about their craft. The show is all about making it happen.
cb: When did you start this project?
Frank: May 2004
cb: How did you come up with the idea to this excellent show?
Frank: I have worked in broadcast television and the web as a creative director and more recently as director of my own photography and media studio. I have always focused on helping people get themselves going in the direction they have dreamt about. Most times people need a good push, but they also have to be shameless. They have to be comfortable in telling the world about what they do. Most aritsts are not wired that way. Once they get comfy, and realize that the process of spreading their word and their work is actually very creative, great things happen.
cb: Are you doing it alone or you have help?
Frank: Just me.
cb: What equipment do you use to record the shows?
Frank: I have a MXL V63MBP mic and use Apple Soundtrack Pro to mix the show and Audio Hijack Pro and Skype for interviews.
cb: Where do you get inspiration from for the topics?
Frank: I read so much and listen to a lot of audio books. I take notes all the time with thoughts and ideas. Usually I just pool from my own resources. A lot of what I talk about is common sense and much of it is not new. We just tend to get busy and forget the basics. I am here to remind people!
cb: What is the feedback you got from your listeners?
Frank: I get a lot of fans who say they quit their day job and started focusing full force on their passion. I get a lot of email and much of it is people making smaller changes as well, producing bigger results than they expected. Most of the time people focus on their "day job" while their passion sits on the sidelines. The people who really apply these ideas from the show get their passion off the bench and into the game.
They stop thinking of themselves as part time freelances, and begin to build a full time empire around their talents.
cb: Who is your main target; is it juniors or seniors?
Frank: All ages...I do have a lot of students and kids who listen which kind of surprised me.
cb: Are you not afraid to make the secrets of your trade public?
Frank: It's good karma, I have helped so many people for years, its natural. I don't expect anything but I have gotten so much back, its really helped me develop my own career. The secret to living is giving, it sounds cliche but its so true. Also when i do the show I am reminding myself of all the good habits...so it helps me as well as the audience.
cb: How do you benefit from doing this great show?
Frank: It's taken myself and my brand really global. My audience is building and building which is great!
cb: Can you convert the popularity of your show into tangible profit?
Frank: I will eventually come out with products, CDs, etc. I am also working on a book based around the topics. Traffic is excellent to the site which keeps the Google Ad checks rolling in. Also doing this show has provided other oppertunities for other podcasts which I get paid to do.
cb: Are you afraid you may run out of subjects?
Frank: There are lots! And I have not gotten to all of them yet!
cb: In one of your shows you talked about keeping your porti concise. I see many creatives doing the opposite and showing tonns of stuff. Can you back up your advice with anything that less is more and you will convert more potential clients with a short presentation into paying clients than boring them to death?
Frank: It's like dating. If you talk their ears off and tell them everything and show them everything, their is no intrigue. There is no reason to want more. Clients should trust you but also they should want more of you. Keep them wanting. And roll out surprises often.
cb: Is it better to specialize in a certain field or better to have many skills and widen the areas of expertise?
Frank: Just do what you are passionate about. If you are a photographer, but want to learn Flash because people are asking you to do websites and it seems like there is some money in it, even though you are less than excited about it, stick to photography.
cb: Some of us work as employees and we do a lot of overtime. On one hand putting in the extra hours helps your career, but on the other hand it burns you out. You get to spend less time with your family and friends and in extreme cases it may hurt your health. How do you balance professional and personal life and what is the limit of overwork in your opinion that is still acceptable? In other words, do you work to live or do you live for work?
Frank: Doing what you love is the key. In other words working overtime at something you are passionate about is not really over time, it should be a great bonus to spend extra time doing something so invigorating.
Years ago when I worked as a creative director, I was packing up and heading home, as I was putting my laptop in my bag, I noticed my team was working late on a project. My boss, the president of the company, came by my office and saw I was leaving. He casually mentioned "it may not be such a good idea that you are leaving, while your team members are staying late". That was a pivotal moment for me. It was them I began to plan my exit from the corporate world and make the leap to running my own empire. Why? Because my boss had no idea what I had done that day (I worked so effeciently that I got all my goals done and then some) and he even was not sure what my crew was working on. All he knew was that longer hours looked better. And that's how to get ahead. So it was not about winning with talent and drive, it was about clocking in the most hours. Kinda like winning a race without breaking a sweat, then the coach says "can you do a few more laps, it'll look like you are trying harder".
In the corporate day and age many are overworked. Because they are scared to say no. A few more projects, a few more later hours, some extra this or that. Can't say no, because I want to get that promotion. My review is coming up. Workers are driven into the ground and suffer family problems (from being away), stress, etc. Then the company has a restructure and the worker is gone. Just like that. What do all those hours mean now? My podcast is about putting all that effort into your own dreams. And structuring your life so you put more energy into your own passion each week and each month. Extracting from the corporate grind is the most scary thing and the best choice a person can ever make professionally. It is not a light decision or an easy one. But if someone feels that is where they want to be, they need to work towards it. Starting today.
cb: Lenin said: "Learn, learn, learn". How much percentage of your time do you think is healthy to spend learning new stuff compared to actually doing what you already know?
Frank: I schedule learning time DAILY. It is hugely important. It is on my list. If you wait until all is done and if there is time to learn later, there never will be. It's important and it needs to be a goal just like anything else.
cb: What is more important, to do what you love or do what you are good at in your opinion?
Frank: Do what you love and you control your life, do what you are good at, chances are you are working on someone else's dream. Probably doing a fantastic job at it. But..your life needs to be about achieveing your dream. And doing what you love is not just step one, it's every step.
cb: How can we as creatives help you keep going with the show?
Frank: Spread the word!
cb: Thank you Frank!
Frank will be available to answer your questions in comments.
Commenting on this Blog entry is closed.