Use your iPhone to put images on Google Maps
Ivan | Mon, 2009-07-20 11:24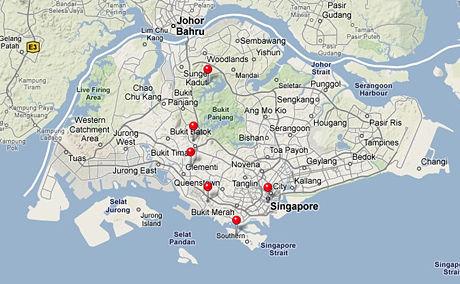 If you're looking for something fun to do with your iPhone while hanging out start taking pictures of everything around you, then upload them to Panoramio.
Your iPhone will record the GPS coordinates with each picture automatically (this is called Geotagging). Using this info Panoramio will automatically know where you were standing when taking the photo and places the image on a world map. Your iPhoto will recognize the place where the picture was taken as well and also places it on the world map.
Google maps pick up these images automatically and they will slowly start appearing on Google Maps crediting you. It will take weeks for the photos to appear but you will know when they are up because on Panoramio every picture that is featured on Google Maps is marked with a small compass icon.
These seemingly less interesting photos may be very valuable to someone trying to get a feel of an area through Google Maps.
It's best not to have people as your subject of the photo unless the person is an important part of the scenery. Also, you should probably pick locations that are not already covered by Google Street View.
Commenting on this Blog entry is closed.