Check zip files with QuickLook
Ivan | Fri, 2009-08-07 03:48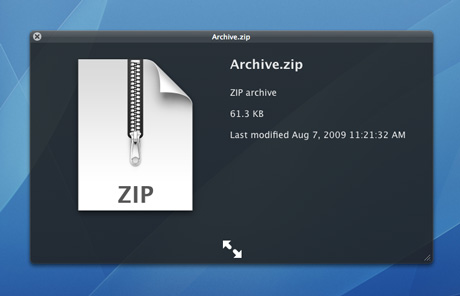 QuickLook is a quick view application that is part of OS X 10.5 Leopard. It allows you to quickly see images, videos, text and other files without actually opening them. To active Quick Look just select the file and press space.
While QuickLook can read many file types, there is one common file type it can't preview — compressed files. See the image above of how QuickLook previews a compressed file. Not much useful information.
With just a few clicks you can get much better functionality with BetterZip Quick Look Generator.

Just download it, unpack it and place the file BetterZipQL.qlgenerator into the HD/Library/QuickLook folder for all users. Or you can place the file under your own user Library if you want the feature to be only available for you.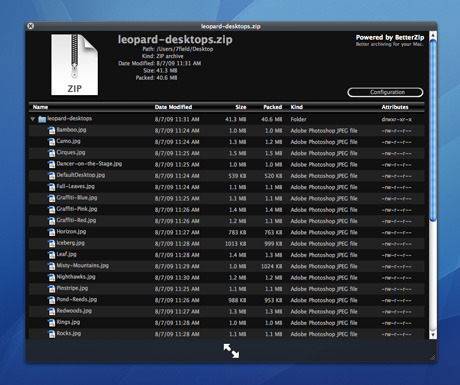 Now you can preview all these types of compressed files: ZIP, TAR, GZip, BZip2, ARJ, LZH, ISO, CHM, CAB, CPIO, RAR, 7-Zip, DEB, RPM, StuffIt's SIT, DiskDoubler, BinHex, MacBinary
Commenting on this Blog entry is closed.