Format USB drives for PC and other devices on Mac OSX
Ivan | Sat, 2010-11-13 17:08
If you want to transfer files from your Mac to a Windows PC or play your movies on your TV that accepts USB drives you will need to reformat your USB drive to a format that is widely accepted.
You can format any drives with the Disk Utility application, but the default Mac OS Extended formats will usually only work on Macs and the MS-DOS(FAT) format will only work on Windows XP and not on Windows 7.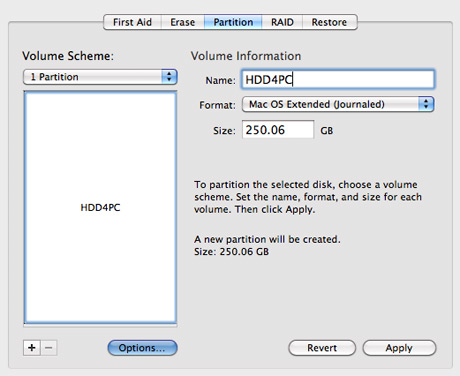 Thankfully there is a hidden option for a format called the Master Boot Record that will mount on virtually any system. Open Disk Utility, select your drive to be reformatted in the left. Now go to the Partition tab and make sure only one partition is selected. Then click the Options... button below.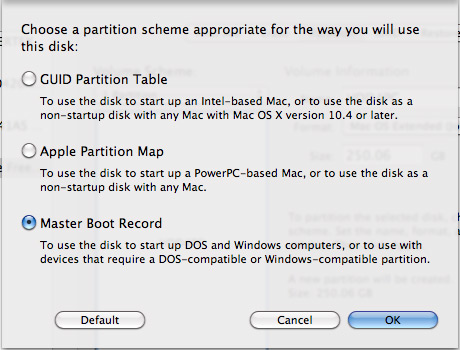 In the pop-up window select Master Boot Record. Click OK and wait for Disk Utility to reformat your drive.
(You will of course lose all your data on the disk by performing the operation.)
Commenting on this Blog entry is closed.