Get smart with Spotlight
Tigerstorm (1009 pencils) | Mon, 2005-05-02 03:23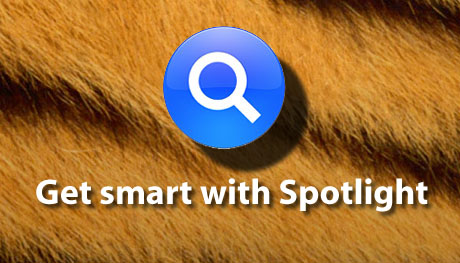 In the beginning of computer age, owning a hard drive was pretty expensive and they were pretty small compared of today. By time we created more and more files and put them in folders, easy back then when we could find folders and files on the drive like in our own pocket, today it's a different story. Today we have billions of files and we create more and more every minute, hour and day.
How often haven't you made things in Photoshop, Illustrator and several other applications and forgot about those files, you saved them in a folder gosh now where, and when you search for them you can't seem to find them anywhere.
But help is here! With Spotlight in Mac OS X 10.4 Tiger you can create folders called "Smart folders" that could keep track on your files where ever they are on your big system.
How-to setup a smart folder:
1. Open finder, In the Finder, choose File > New Smart Folder.
2. Narrow the search, specify a location for the search, I choose for this example "Computer" and the files I want to keep track on is my PSD files created in Adobe Photoshop so I write that in the search form.
3. Below you can choose several options like kind, latest opened and what kind of files or choose any date.
4. I choose by kind, latest opened, images and any date.
5. Now we have a smart folder that helps me to find all PSD files on my computer no matter where they are.
6. Choose save and your Smart folder is automatically being added to your Sidebar in Finder. If you don't want the Smart folder to be added to your Sidebar just deselect "Add To Sidebar"
Commenting on this Blog entry is closed.