How to check if you are infected with the Flashback Trojan
Ivan | Fri, 2012-04-06 22:07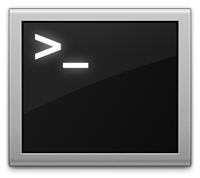 If you're on a Mac, make sure to run software update to avoid being infected by this trojan. It looks like the day has come, there are enough Macs out there to make it worth for malware coders to target OSX.
If you want to check if you're infected or not open Terminal and run these commands:
defaults read /Applications/Safari.app/Contents/Info LSEnvironment
defaults read ~/.MacOSX/environment DYLD_INSERT_LIBRARIES
If you get "The domain/default pair ... does not exist" for both - you are clean.
If you're infected here is how to clean your system.
Are you clean?
Commenting on this Blog entry will be automatically closed on June 1, 2012.