Sync your Google Docs to local storage with Insync
Ivan | Tue, 2012-01-03 02:00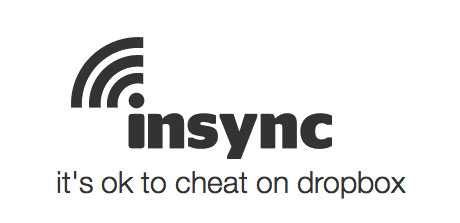 If you enjoy the sharing capabilities of Google Docs, but want to have a local copy of all the files try the newly released free service Insync.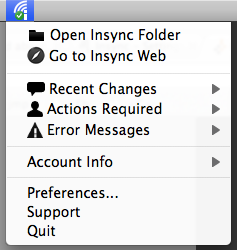 Insync requires an application to be downloaded to your Mac just like in the case of Dropbox and once it's launched you will need to give it permission to access your Gmail account. After that it immediately downloads all your Google Documents to the ~/Insync folder. If you now edit, delete or add files on Google Docs or locally in this folder the changes will be reflected immediately in the other locations as well. But that's not all that this service does.
You can add more Google accounts, you can sync several computers at the same time and sync any files not just documents. Insync is very much like Dropbox. The only difference is that this service uses the Google disk space, which is significantly cheaper than Dropbox's current offering.
The setup and configuration is very simple. Once you launched the application it creates a menubar icon that provides all the options in a dropdown menu. Enjoy!
Commenting on this Blog entry is closed.