NewsVine goes public
mck (0 pencils) | Thu, 2006-03-09 17:58
NewsVine is a website that lets the users write the news, whatever category it might be (and even if it doesn't fit into the traditional "news" category).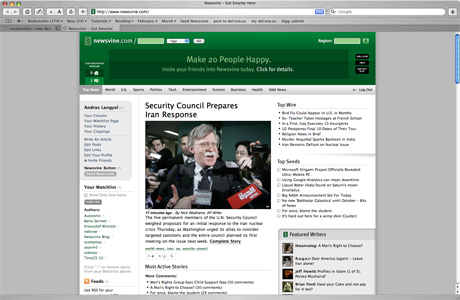 They went public a few days ago (an invite is no longer needed to view the site). When you register, you get your own subdomain on the site where you can seed (provide links to) or write news. You can then comment on news written on any site.
Commenting on this Blog entry is closed.