Anatomy of colors
Ivan | Tue, 2004-09-21 08:57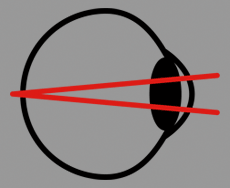 The red light focuses slightly behind the retina, this is why a red surface will feel like it's coming towards us when we look at it. The yellow is focused right on the retina, that's why we perceive it as the lightest color. Even lighter than white. The blue however is focused slightly before the retina, therefore a big blue billboard feels like it's moving away from the viewer. Greens are close to blue and oranges are close to red.
There are many cultural, sociological and other reasons that define a color. However because of the above mentioned universal physical reasons, red is strong and energetic, while blue is cool all over the world. That's why red should be your first choice for a retail product, especially if it's to be distributed internationally. Do I need to give you an example? Thirsty?
Commenting on this Blog entry is closed.