No such thing as bad publicity
Ivan | Mon, 2004-09-06 16:01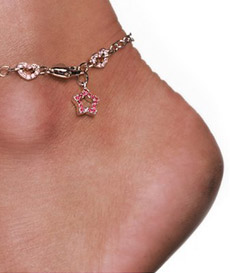 One would think the leaked Paris Hilton sex video would destroy the woman's life, maybe even effect the business of daddy's hotel chain. No way! I have to admit I had no idea who she was before her scandal. Maybe heard the name, but it didn't register. Now, she's got her own collection on Amazon. BTW, I have to give credit to Amazon, they didn't overdo the retouching, just look at that dirty foot. :) The moral of the story: in our culturally diverse world any publicity is good. Someone, somewhere will like your brand. You just need to be out there.
How does it apply to us designers? Simple, shock your audience with your designs and your ads. Don't settle for good stuff. Do something very unexpected that people will talk about. The secondary publicity created by the unexpected can all be considered free advertising. One would think that all the publicity against the US president would destroy his image? No way, he's leading in the polls! You would think all the rants about McDonald's would put them out of business? Not at all!
The public is irrational. If a brand is at the center of attention, even if it's in a negative context, the brand awareness is raised. The top of mind recognition sky rockets. Of course surprising the audience is not an easy thing to do. Our shock tolerance levels are very high nowadays. This brings me to the question, is there anything that can still shock you?
Commenting on this Blog entry is closed.