Nutri-Washing the BigMac
Ivan | Tue, 2004-09-28 17:02
I think McDonald's is an amazing company. They should get the one million dollars for surviving everything that the self conscious new age society has thrown at it for the last 10 years.
First it was the rain forest issue. Greens said that all the cattle that McDonald's buys up leads to deforestation, because of the urgent need for new pastures. Email chain letters, flame sites all didn't do a lasting damage. They fought it off by rearranging their supplies and trying to prove that there is no correlation between the two issues.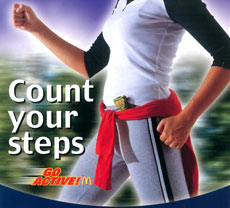 Than, it was the mad cow disease, that caused a massive loss of sales on their core BigMac product. Refocusing on their different products and massive PR campaign helped them through this disaster.
Regionally there were political and religious issues. In the Middle East McDonald's restaurants being icons of the US presence were boycotted and trashed every other day for months. Hiring local residents and giving to local charities softened the edge.
In India vegetarians complained about McDonald's shops in their neighborhood because of religious reasons. New product lines, big apologies. Still standing.
At the same time in France and other countries of the world anti globalization movements boycotted and tried to force them out of business in different ways. Big bucks for lawyers. High level negotiations. Problem solved again.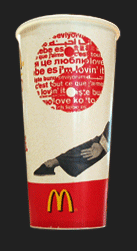 Lately people started bashing them big time for the food served not being healthy. Everybody heard of Super Size Me, a full fledged documentary about a man who eats nothing but MacDonald's food for one month. Eww! Now, this is really a difficult issue. This problem is real, but McDonald's puts on the boxing gloves of marketing again. Launching campaigns talking about healthy food. Green salads, sleek talents, yin-yang balance and the Olympics dominate their communication. And, the people will believe it. Image is everything. McDonald's is doing a great job at changing their unhealthy perception to it's opposite. They will come out of it again.
All this negative publicity didn't shake the fast food giant. It is still expanding. Think about McDonald's, when you have an impossible brief, like positioning Windows look like a secure system. :)
Commenting on this Blog entry is closed.