User your digicam as scanner and OCR
Ivan | Tue, 2009-09-15 16:37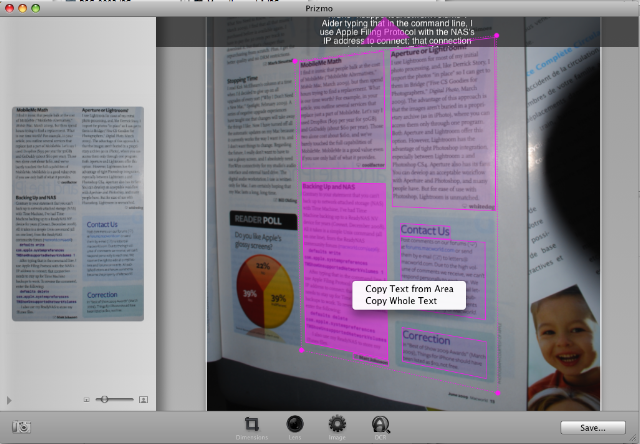 Prizmo is an application that allows you to extract the photos and text from your digital pictures. It's highly useful if you want to document an exhibition or make a quick copy of many pages from a book.
You can achieve the same results with a scanner, Photoshop and an OCR application if you have the skills, but Prizmo provides speed, simplicity and a better experience.
Video about extracting an image:


Video about extracting text:
Commenting on this Blog entry is closed.