Take Action!
JimD (2626 pencils) | Sat, 2004-10-09 15:00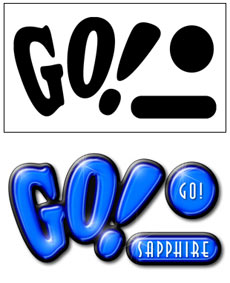 Photoshop Actions are a designer's secret weapon. Actions can make your life much easier. Actions are your friend!
This isn't a tip, a trick or a hint. I'm not going to go into how to create your own actions - something that would take far too much space on this page. Instead, I'll simply point you to a site that has several INCREDIBLE actions pre-built and ready for you to use.
You can download them all here.
Here's an example of what you'll find. The top image is your original. One click later, you can have the bottom image. There are a few dozen actions on the site, and all produce spectacular results. As you will see, many really aren't useful in the "real world" - but if you view the action in your PS actions palette, you will see how the actions were made, and thus, learn something you may not have known you could do.
—
-----------
Visit The Graphic Mac for graphics and Mac OS tips, reviews, tutorials and discussion.
Commenting on this Blog entry is closed.