3D Android Phones
Ivan | Fri, 2011-08-19 17:03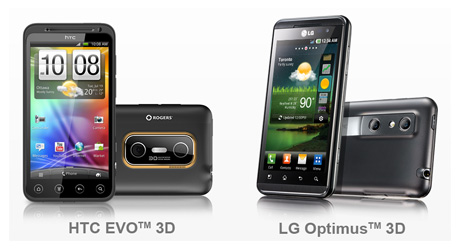 After the 3D cinemas and lately 3D tv's it was inevitable that 3D technology will arrive to the small screen.
Two new phones the LG Optimus and HTC Evo can already be preordered in 3D versions. They feature two cameras next to each other on the back, so they can capture 3D videos and pictures, which can later be viewed in 3D on the phone. This technology allows you to capture important moments of your life with even more reality than ever before.
The 3D effect doesn't require you to wear any glasses, because of a special screen technology that projects two different images to both of your eyes.
Besides your own media, you can watch films and play games in 3D too. The user interfaces of the phone are displayed in 3D as well.
So where does this leaves Apple? Will the upcoming iPhone 5 have a 3D screen? If so will the iTunes store start selling 3D movies? How about computer screens? Do you think Apple is planning 3D iMacs?
Commenting on this Blog entry is closed.