Font management gets an upgrade
JimD (2624 pencils) | Wed, 2008-12-03 17:22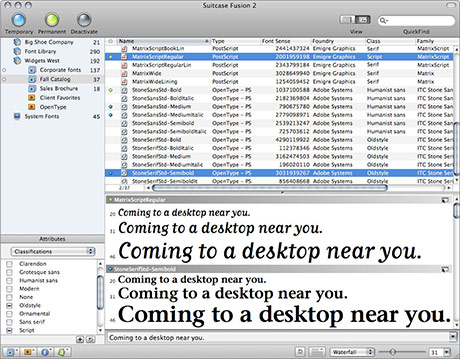 I've written a full review of Extensis Suitcase Fusion 2, which you can read at Macworld's Creative Notes blog, where I covered the user interface, auto-activation, and my real-world experience using the application.
If you've used it in the past, or are looking for something a little more powerful than Apple's Font Book app or Linotype's FontExplorer X, then this review should answer any questions you have about the latest Suitcase upgrade.
—
-----------
Visit The Graphic Mac for graphics and Mac OS tips, reviews, tutorials and discussion.
Commenting on this Blog entry is closed.