7 reasons to switch your design business to the cloud
Ivan | Mon, 2012-01-09 02:43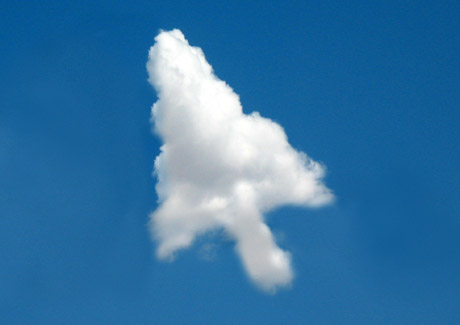 2012 will be the year when most businesses will finally make the move to the cloud. Email, calendars, documents and other files will all reside in the cloud on services like Google Apps.
No need to maintain servers or hosting packages, thus everything becomes simpler and cheaper.
No need to update software or synchronise data on different devices, therefore less time spent on tech support and more time spent on design.
Significantly less spam, thus you not only save time with a leaner inbox you're also safer as you will get less malicious code in email.
Collaboration with you colleagues and clients is much easier in the cloud. You can share presentations with your client and they can annotate it live.
Most designers do a significant part of their non-design work on mobile devices, which works much better in the cloud. Tablets great work not only for presenting your work, but also to get stuff done while on the road.
Easier upgrades and downgrades of the system according to business needs. If you have to hire new team members you can get their accounts ready in minutes.
Possible Downsides of the cloud
It is possible the cloud is not accessible at certain times, but so far Google and other cloud services demonstrated a very reliable service.
If there is no Internet connection, the system may stop working unless you enable offline mode in advance.
Theoretically the data in the cloud can be compromised, but the chance of this happening is very low.
Have you already made the switch to the cloud or are you planning to? What is your experience and do you have any advice designers should be aware of?
Commenting on this Blog entry is closed.