GMail custom theme with your own colors
Ivan | Sat, 2009-03-28 23:20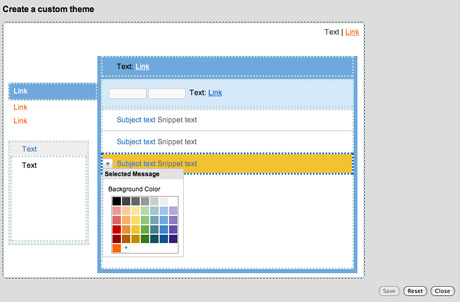 If you're one of those who enjoy the gMail themes rolled out last November, but were missing the option to create your own theme, you'll be glad to find out that the new option to choose your own colors.
Just go to Settings / Themes / Choose your own colors (last option in the list) to start tinkering. The interface is a little confusing at first. You need to click the different elements and change the colors by clicking the correct swatch from the drop-down menu. When you're done, just click save in the bottom right corner. Enjoy!
Wonder when themes are coming to Google Apps...
Commenting on this Blog entry is closed.