Sketching out ideas on your iPad
Ivan | Mon, 2010-07-26 22:58
The iPad is a great tool for both jotting down ideas quickly and working out concepts in detail. Here are three free apps that I recommend for slightly different sketching uses.
Adobe Ideas
Adobe Ideas is a good multi-purpose app to sketch things out. If you only want to use one app for both diagrams and designs use this.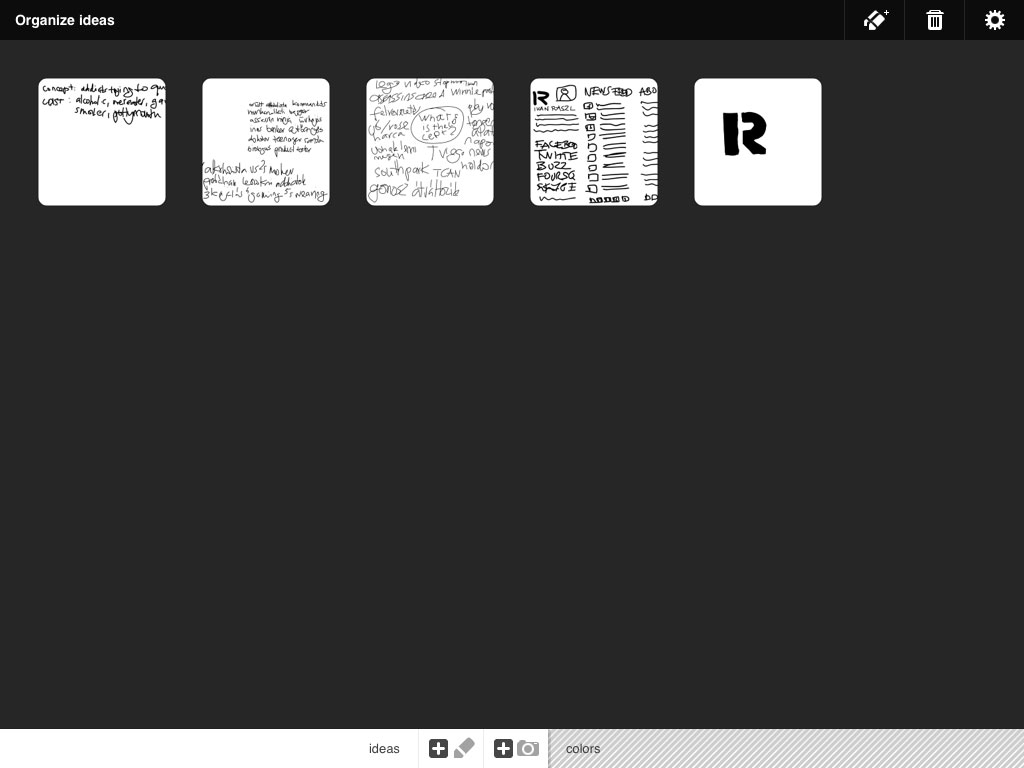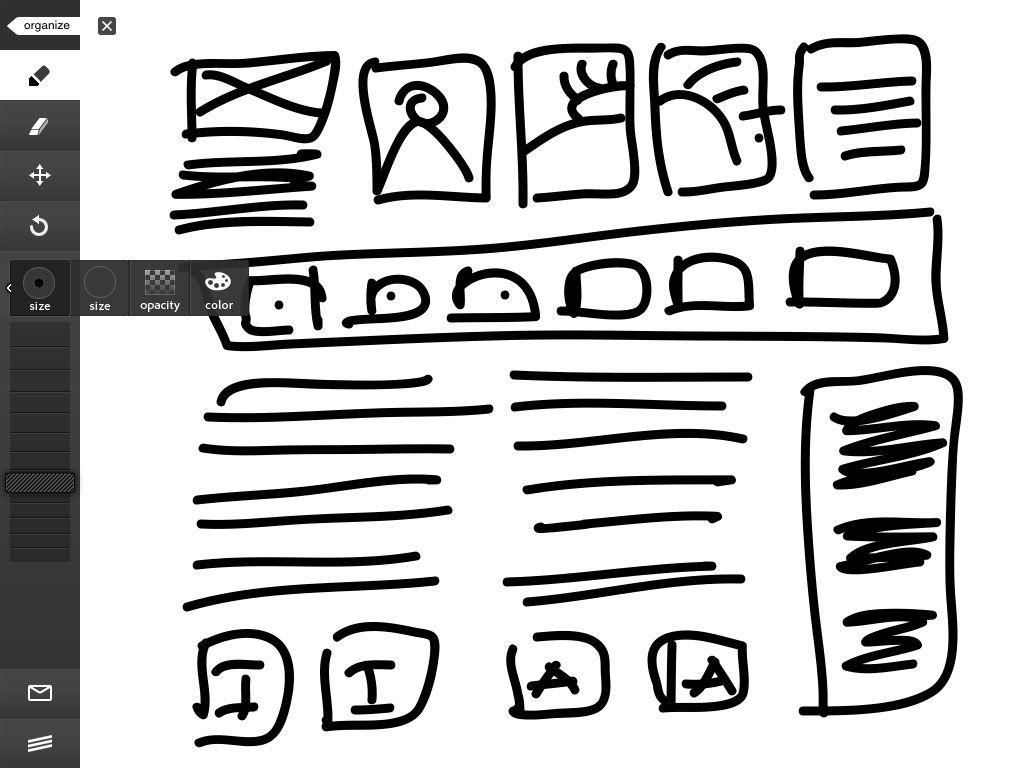 The app gives you a great overview of all your pages on its home screen. Allows you to sketch with pencils of different line width, color and opacity. It supports layers and you can bring in a photo from your library to be used as a background. The only disadvantage is that you can't annotate your sketches with text.
You can share your sketches by emailing them.
iBrainstorm
iBrainstorm has somewhat limited but unique functionality. It's good for sketching out diagrams, but not good for design work.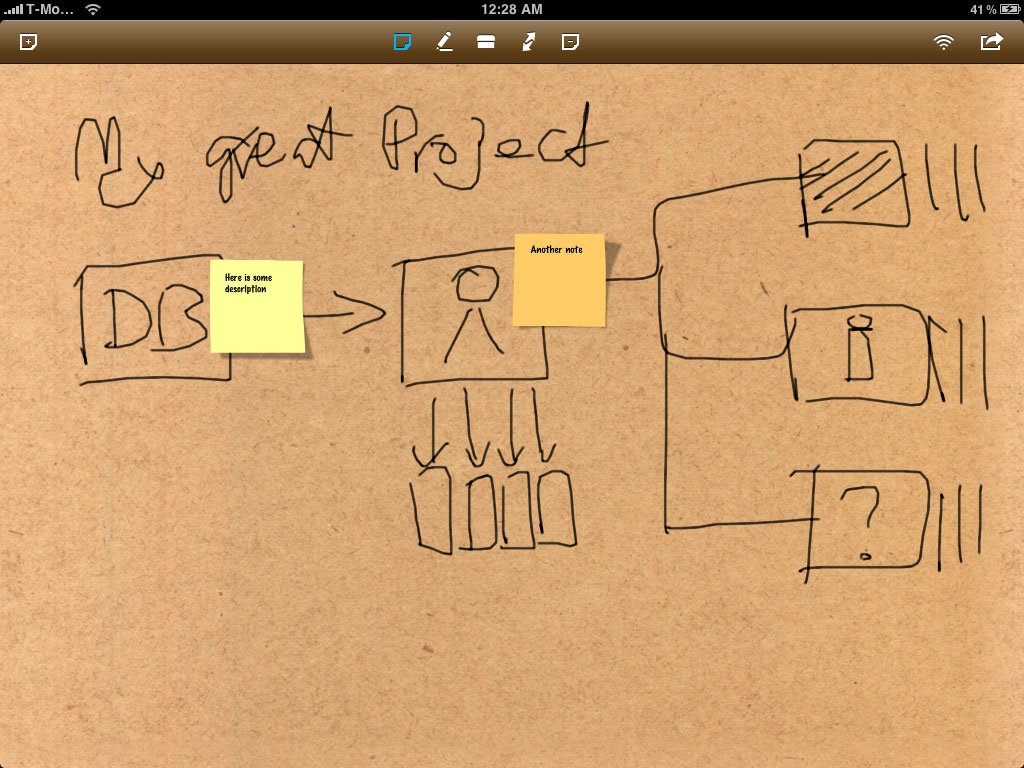 It allows you to sketch on a cork board, but the drawing isn't as smooth as in other apps. On the upside it lets you add Stickies with text that you can type. Most importantly you can connect up to 4 iPads or iPhones all running the same app for collaborative work over WiFi or Bluetooth.
iDraft
iDraft stands out with it's great drawing functionality.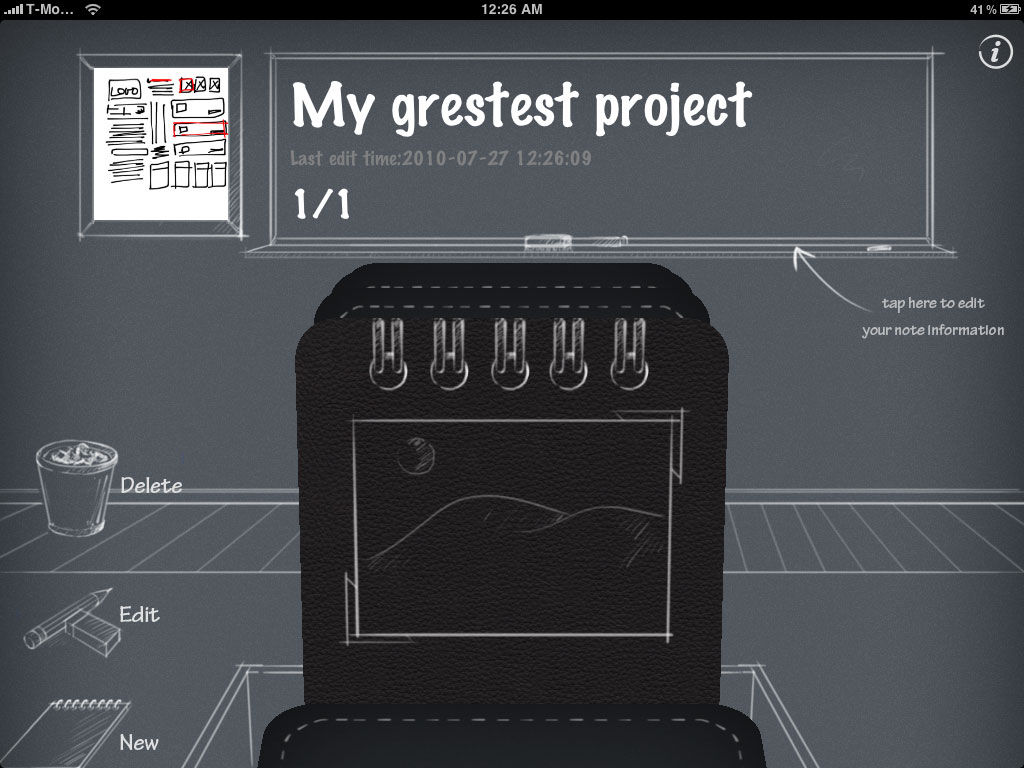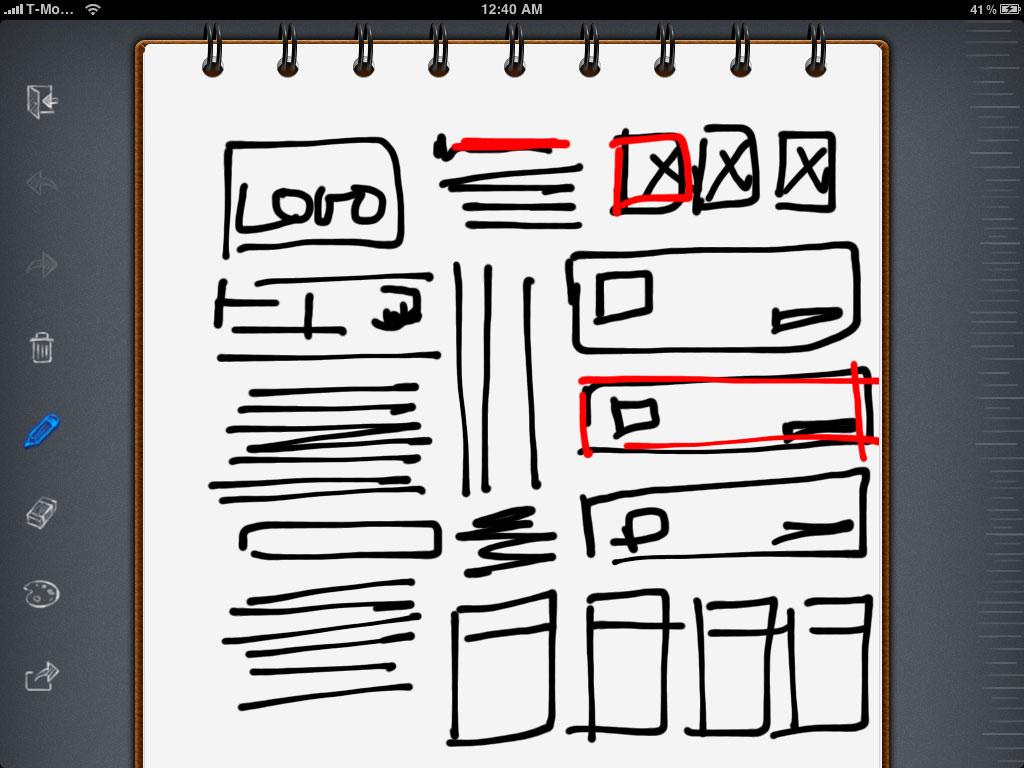 The home interface is somewhat confusing but once you're in drawing mode you get the best experience in sketching. The iPad seems not only straighten your lines but also seems to change line width depending on the speed of your finger tracking. It's not based on pressure sensitivity, but still gives a nice organic result.
Sketches can be emailed in this app too.
Happy sketching!
Commenting on this Blog entry is closed.