Upload your logos on Brands of the World
Ivan | Tue, 2009-07-28 11:34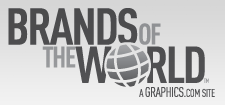 Dear designer friends! Everybody knows Brands of the World (BotW), which is the largest collection with more than 160,000 vector logos available as free downloads. BotW is the most visited such site with more than 30 million page loads per month.
While the collection is large it's not complete, therefore I would like to ask for your help to upload your logos or logos that aren't yours but have it available in vector format.
What's in it for you?
You can put your name with the logo as a creator or uploader
You can link in the description your business and generate work for yourself
Such links raise your Google Pagerank within the design and branding verticals, because BotW has a good position with Google in these subject
Your logo will appear correctly both in shape and color on your clients jobs and they won't bug you to get the logo right
What's in it for your client?
In the URL field you can put your clients web address generating traffic and pagerank for him
You can make sure everybody uses the correct logo you designed (and won't be trying to vectorize a jpeg copied form a Word file — the horror!)
What's in it for your designer fellows?
It will help them find logos they need for they work quickly saving them hours of emailing and calling people
They won't be forced to vectorize a logo from jpeg, which is one of the most unpleasant things a designer has to do in his career
What do you need for the upload?
Company name
Vector logo with fonts converted to curves in eps format (CS or lower, this is what both Illustrator and Corel can open)
Optionally: A .gif image of 200x200px with 5-10px white space around it. (if not uploaded the image will still be created from the vector file)
Optionally: description, URL of the company, category, name of the author and uploader

Thank you very much for your kind contribution and let me know if you need any help with anything!
Commenting on this Blog entry is closed.