If I Had More Time, I Would Have Written You a Shorter Letter
Ivan | Sat, 2009-05-30 14:54
This is an introductory post about Twitter, for newbies and beginners, but I hope seasoned Twitterers will also find some interesting points.
Why Twitter?
Twitter is the typical service which you think is useless until you start using it. Only then will you discover the true potential. It's hard to explain why Twitter is cool, but I'll try. In a few words it's condensed and instant communication, which is increasingly more valuable as we get closer to singularity.
What's Twitter?
Humans never stop thinking. People think from the time they wake up till they go to sleep all day long. Sometimes you feel like sharing your thoughts and observations. Twitter is a service that allows you to say a few words about anything that's on your mind with a limit of 140 characters at a time. It only allows you to post text and links. You can post these tweets from many different platforms and devices.
The most important feature of Twitter is the ability to subscribe to other people's tweets. If you follow somebody you will be able to read his tweets instantly as he posts them. If people follow you they will read what you post. You don't have to mutually follow each other.
The 3 types of Twitter users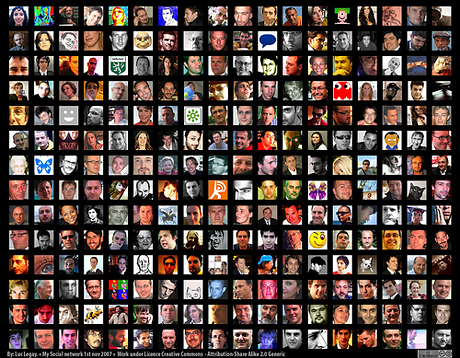 There are mainly 3 types of users on twitter depending on the number of people they follow and the number of followers, which usually go hand in hand:
Up to 100 friends — beginner phase. Because you only follow a few dozen people and friends you are able to read what they are up to. This is fun, stay in this phase as long as you can. This experience feels like you dropped in to your fav bar and get to know all the latest gossips.
100-1000 friends — intermediate phase. You follow more people than just close friends. But you still have association with these people based on common interests. You can't really follow everybody's tweets anymore as there are too many, but you still pick up interesting bits here and there. Your twitter account transforms into a tool where you are able to direct traffic to topics of your interest and crowd source information. It feels like a school or office bulletin board to give an off-line example.
1000-up friends — advanced phase. You follow more than 1000 people which makes it virtually impossible to read all the tweets. Every link you drop will generate dozens of clicks. At this stage your twittering may become a business. You have to be considerate about what you post. You're talking to a large public with people of different cultures, tastes and beliefs. It feels like you're talking to a crowd of people who are not focused on you, but if you say something interesting they will all turn to you.
Instant flow of information
Many people aren't twittering themselves, but they selectively read other people's tweets. Twitter search allows you to get instant updates on any event that is happening in the world. It's real time and coming from many sources at the same time.
For example if your gmail doesn't load you can search for "gmail" and find out if others have the same issue, and if you're lucky you also get hints for workarounds, or tips on when the service is expected to be back. No other source I know of can compete with the speed of twitter at this moment.
Other example: Few days ago I was in an amusement park and while I was leaving I suddenly saw ambulances and firefighters arriving at the gates. I opened my phone and searched for the place's name on twitter and voila I knew what was going on, with increasing precision by minute. I arrived home 45 minutes later and there were still no updates on traditional news channels about the event.
Twitter lingo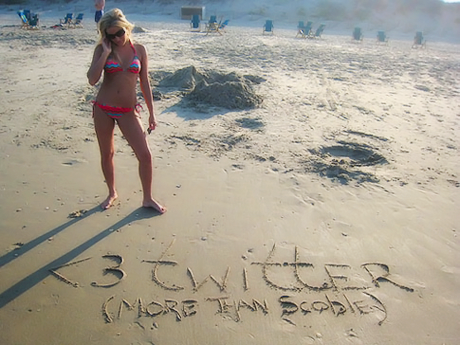 Twitter has it's own language that you don't have to use, but it's useful to know. Besides the usual smileys you can use this Twitter syntax:
Extending Twitter's basic functionality
You can post images, sort your followers, find top tweets and do dozens of other different things with Twitter that are not available on Twitter through third party twitter sites. There are literally hundreds of such services, so let me list just a few to give you an idea, and please do post your favorite Twitter tools.
Twitter interfaces
Primarily you can update your Twitter through the web interface, but most people will find Twitter desktop applications to be easier and more powerful, especially if you have more than one account. For Mac OSX there are at least 3 excellent applications: Tweetdeck, Tweetie and Nambu. There are several Twitter applications for the iPhone. You can also update your Twitter account through IM or SMS.
Fail whale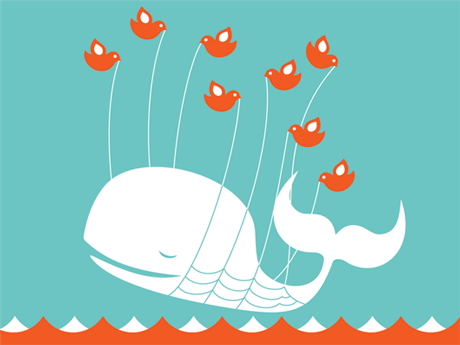 Twitter is famous for not being as reliable as you would expect from a site of such popularity. It's highly likely importing your friends or setting up the design of your account will take a few tries before it works. When Twitter is down the now famous fail whale is displayed.
Condensed language
SMS brought this phenomena to life at first with it's 160 character limit and Twitter keeps it alive. Twitters not only shorten word like people to ppl, they also shorten long urls that would otherwise take up a considerable amount of the 140 characters. You can use one of the many url shortening services with different features or just rely on the default bit.ly that twitter uses on the web interface.

Some feel this trend of shortened language is destroying the English and other languages because it cripples free expression. I don't think it's the case. I think limits are good for creativity. Being able to express yourself concisely and as clearly takes effort and creativity. Short communication is a value for all readers.
Trivia
Did you know that the famous twitter bird is a freely available vector graphic you can download for 10USD?
Commenting on this Blog entry is closed.