Coming soon: Adobe Edge Preview
Ivan | Fri, 2011-06-24 18:00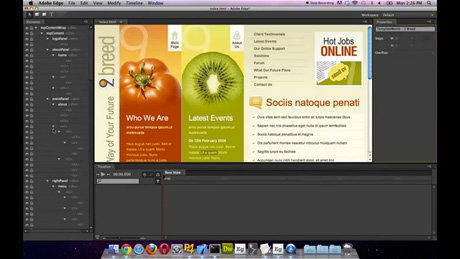 Here's an early look at the upcoming preview of Adobe Edge -- an easy to use tool for creating expressive, standards-based animation with amazing ease and precision. Watch as Doug Winnie, Principal Product Manager for Edge, takes you through the basics of what Edge can do.
The first preview of Edge will be available soon on Adobe Labs - sign up below to be one of the first to try it:
www.adobe.com/go/edgepreview_notify
Commenting on this Blog entry is closed.