Show the Library folder in OS X 10.7
Ivan | Thu, 2011-08-18 14:59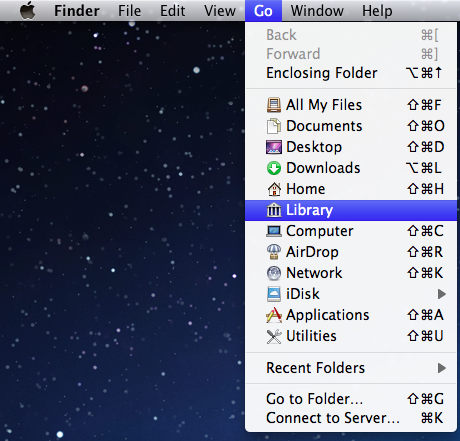 In OS X 10.7 Lion by default the Library folder under your user is hidden in Finder to avoid new users accidentally deleting or modifying one of the files.
If you ever need to access the files you can do so by pressing and holding the Option (Alt) key and clicking the Go menu in Finder. You will find the Library folder there.
Commenting on this Blog entry is closed.