Combine images into multi-page pdf quickly
Ivan | Sun, 2011-02-27 14:45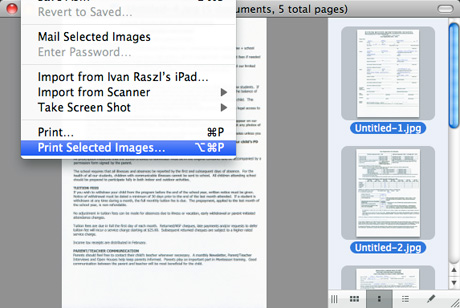 If you have several images that you need to combine into a multi-page document you can do it quickly in OSX with the Preview app.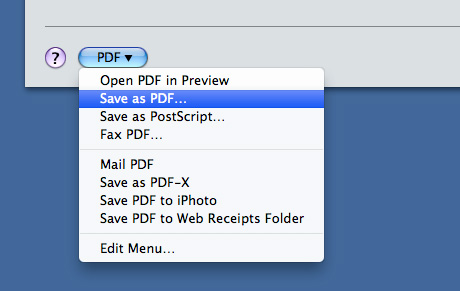 First open all the images in Preview
Put them in the correct order by dragging them to their right place
Click Edit / Select All
Click File / Print Selected Images...
Finally click the PDF button in the bottom left corner of the window and select the Save as PDF...
Done
Commenting on this Blog entry is closed.