Graphic design is an important aspect to express your creativity in the field of business, advertisements and posters. There are plenty of software's which offer ultimate tools and features for graphic designing without spending any money. There are also some great graphic design software's with premium packages. But if you don't have the money to invest, choosing a graphic design software with no cost will be a good idea. Here are the details of top 6 graphic designing software's below: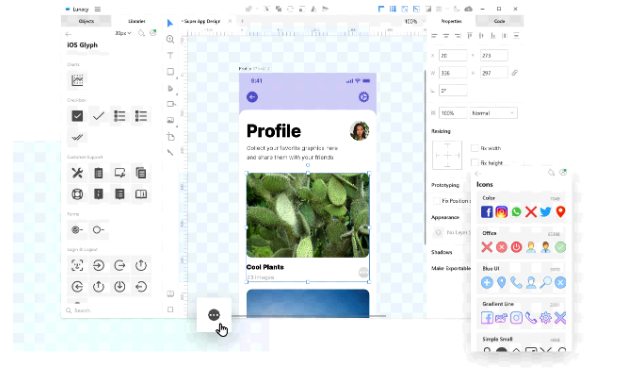 If you are searching for a free graphic designing software Lunacy is the best option for you. Lunacy has an incredible file opening speed with lower memory consumption. It gives you built in design assets, icons, photos, vector illustrations and many more. Lunacy can be installed on windows or used on the web. Sketch is only for mac but you can open any Sketch file with Lunacy on windows. As it gives you full compatibility with sketch. Lunacy is also known as the fastest Figma alternative. It's really easy to export Figma to Lunacy, you just need to convert Figma files to .sketch. Besides it has a vast range of tools including AI support, component libraries, on canvas toolbars, smart shapes, etc. Lunacy is quite a handy tool with easy features. And you are getting this awesome graphic designing software for your pc completely free.
Videos related to Lunacy
AI-Generated Photos 
How to make personal UI kit 
Screenshots: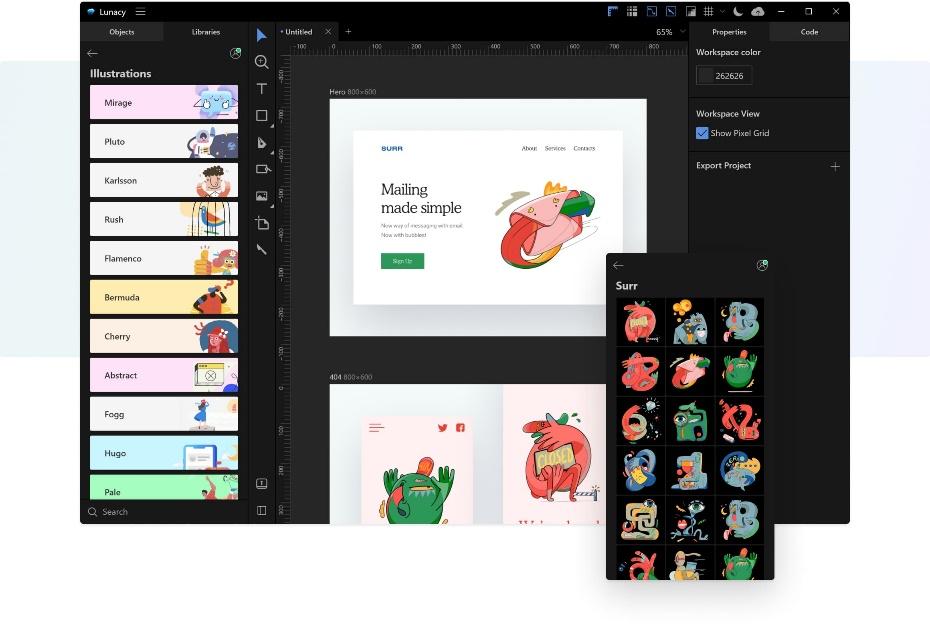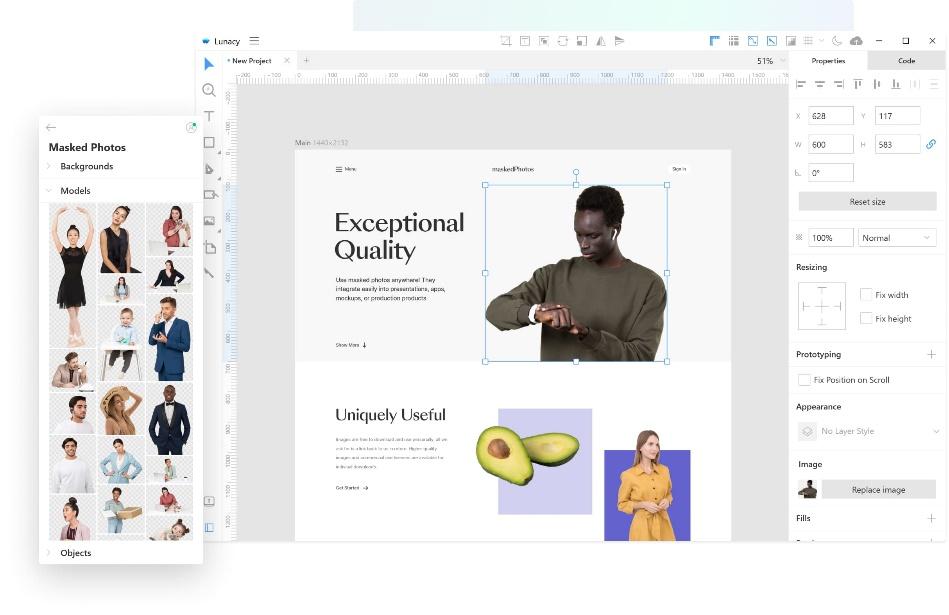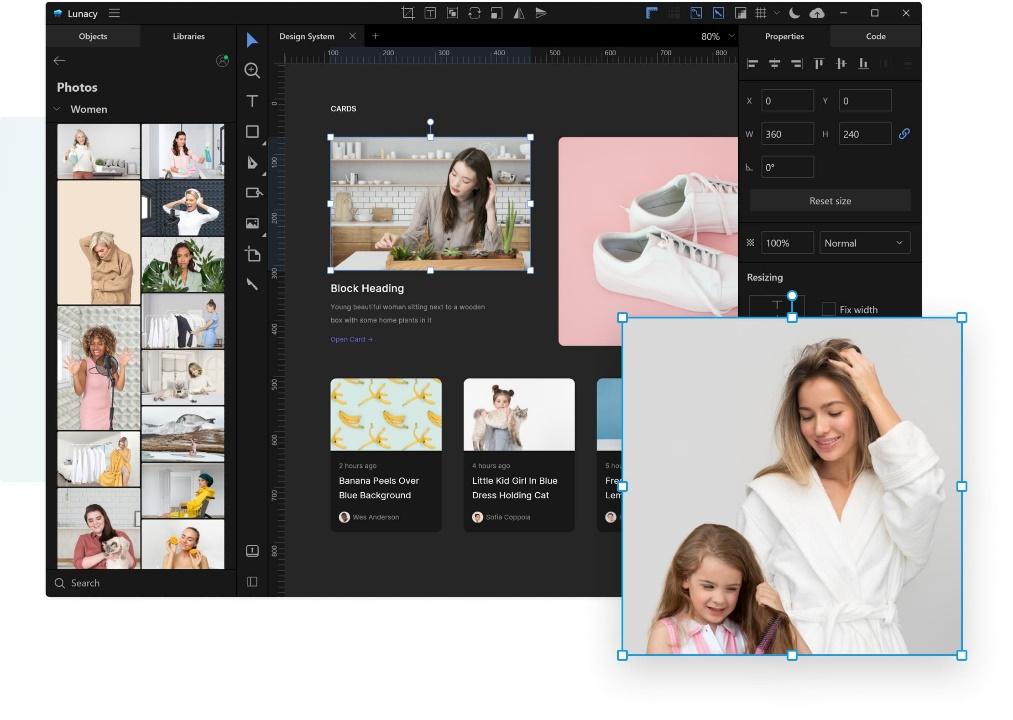 Sketch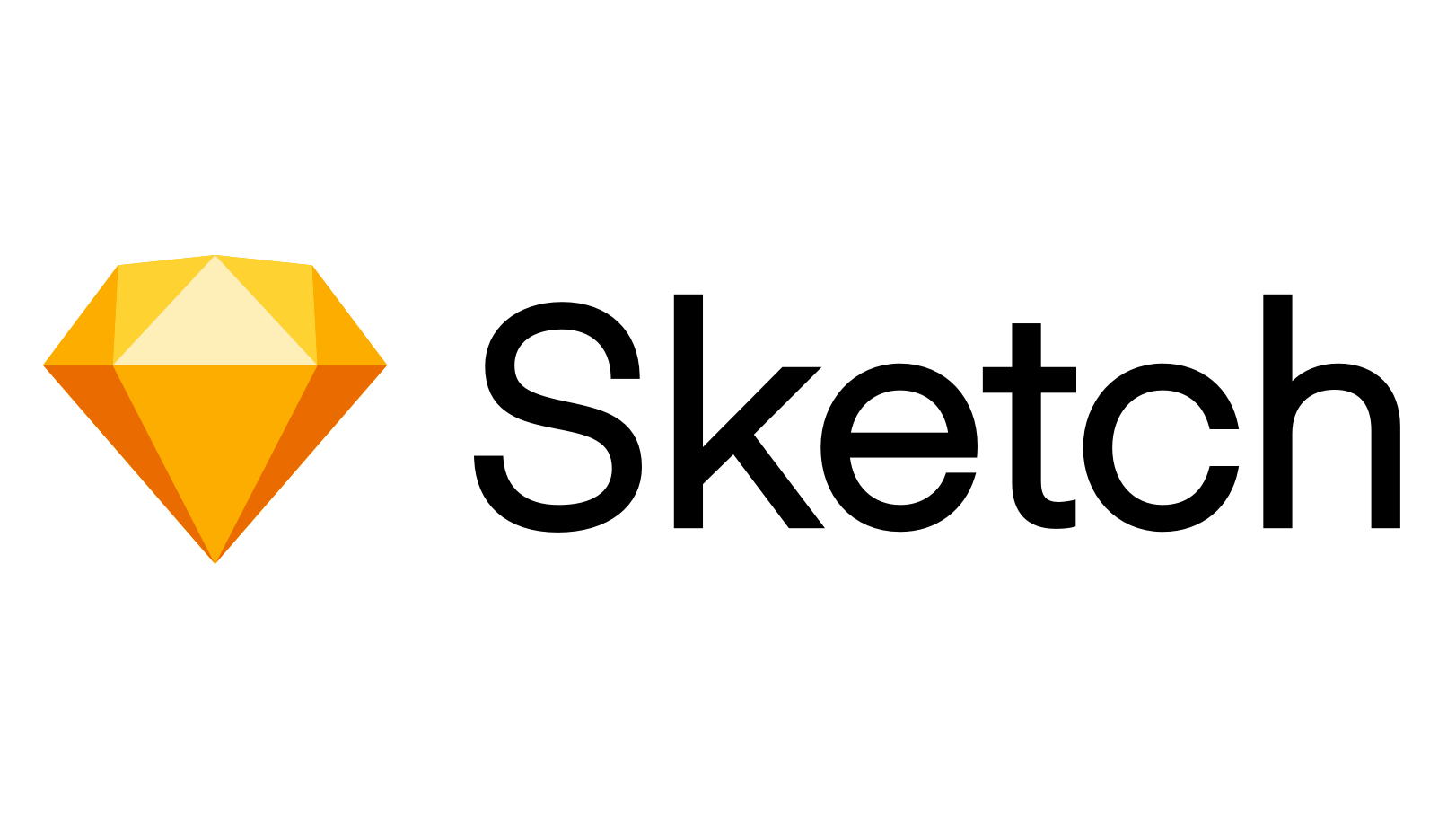 Sketch is one of the Figma alternatives with a free trial of only 30 days. Sketch has UI resources including wireframe kits, templates, mockups, concepts, icons, vector tools, useful extensions and plugins. Most amazing feature of Sketch is supportive plugins and prebuilt themes. You can design with pixels keeping everything vector. And files in this software can be exported in different sizes. It's an all in one designing software. But it's only limited to mac and has only one license per device with a one time yearly payment of $99.Even if it has a wide set of tools, it also has some drawbacks. There is no doubt sketch works well as a graphic designing software but falls behind for some features. And if you want a graphic designing software totally free for lifetime, Sketch is not the one to recommend.
Videos related to Sketch:
Intro to Sketch for Beginners 
Screenshots: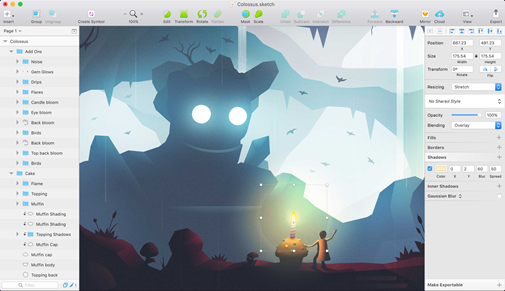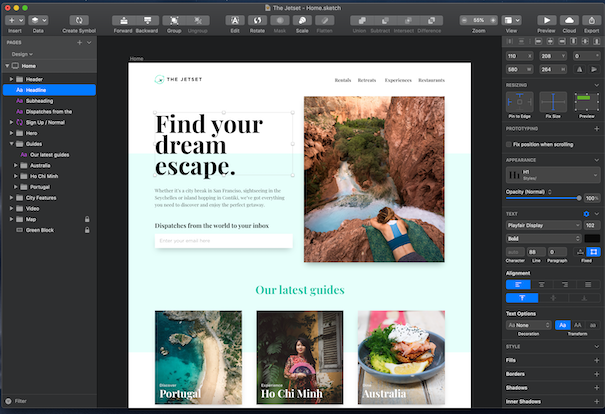 UXPin design platform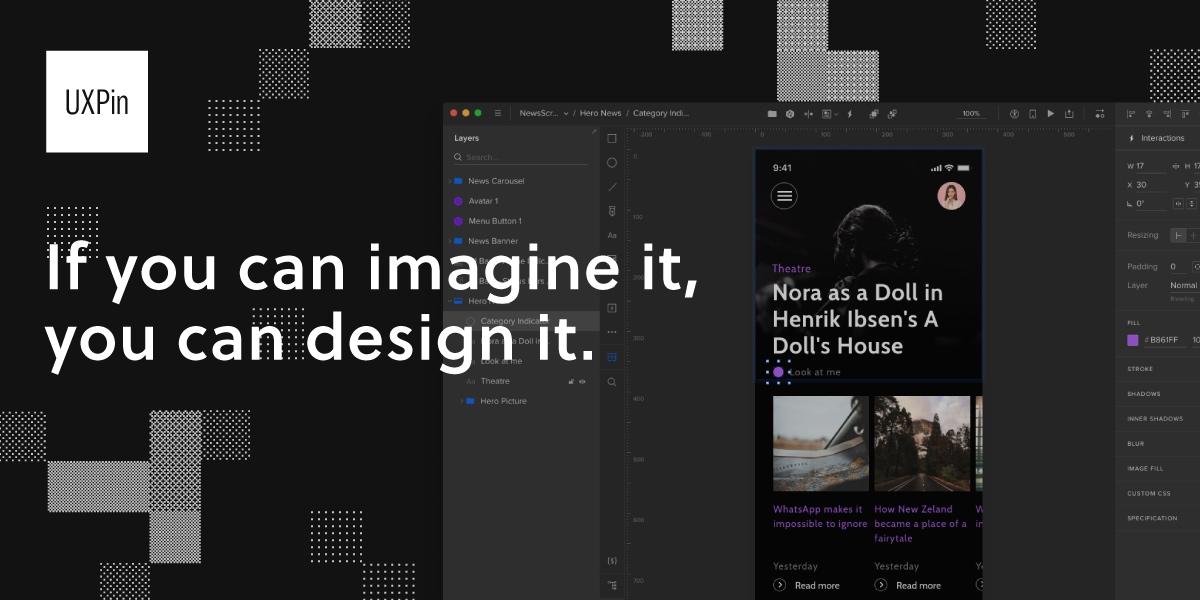 UXPin graphic designing software is outstanding with its wireframing feature. You can install it on any platform. It has collaboration, feedback management, interactive elements, mobile interface, mockup creation, page linking, presentation tools, prototype creation, revision history, screen capture, and wireframe creation. You can perfectly maintain your color palettes and image in this software. Built-in prototypes in this designing software can be easily shared by sending a link. But the interface of this graphic designing software is very hard to operate and understand. This designing software is free for only 14 days. Pricing after the trial period for every user on UXPin starts at $15.00 per month. Even if it has some good features, it's not free forever.
Videos related to UXPin:
How to use a design editor 
How to use design systems
Screenshots: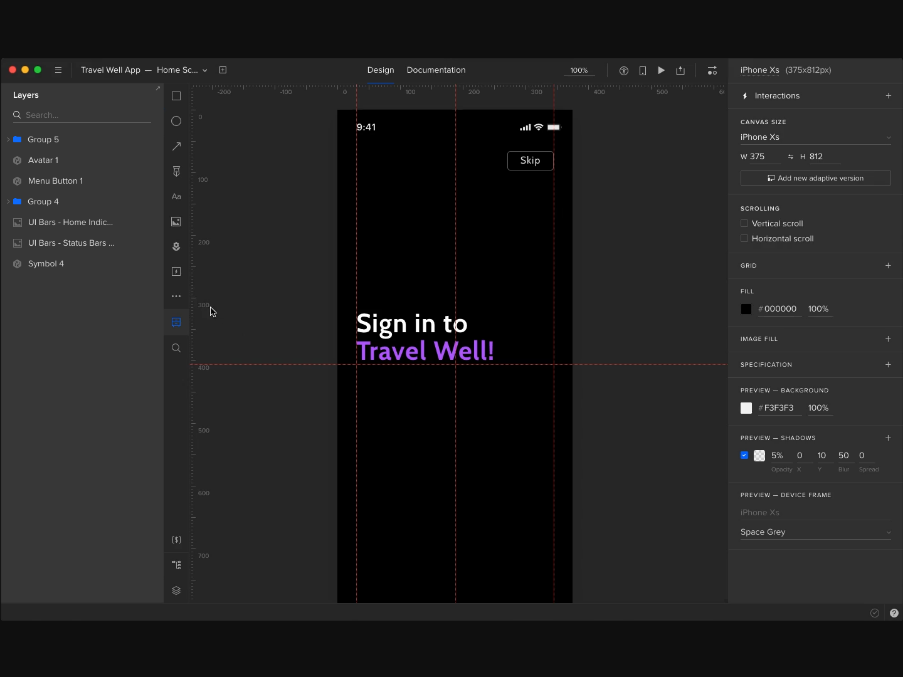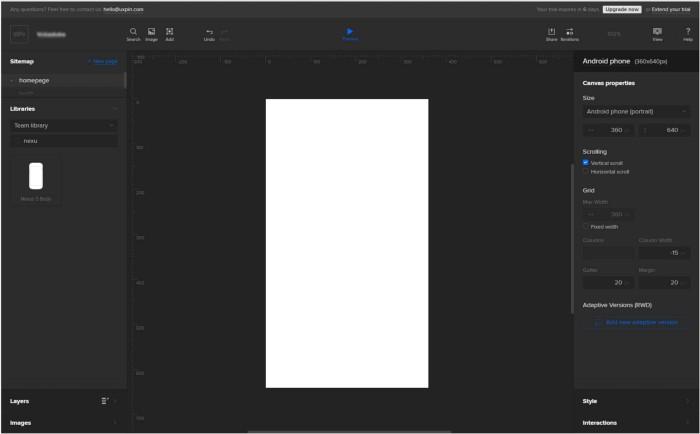 Krita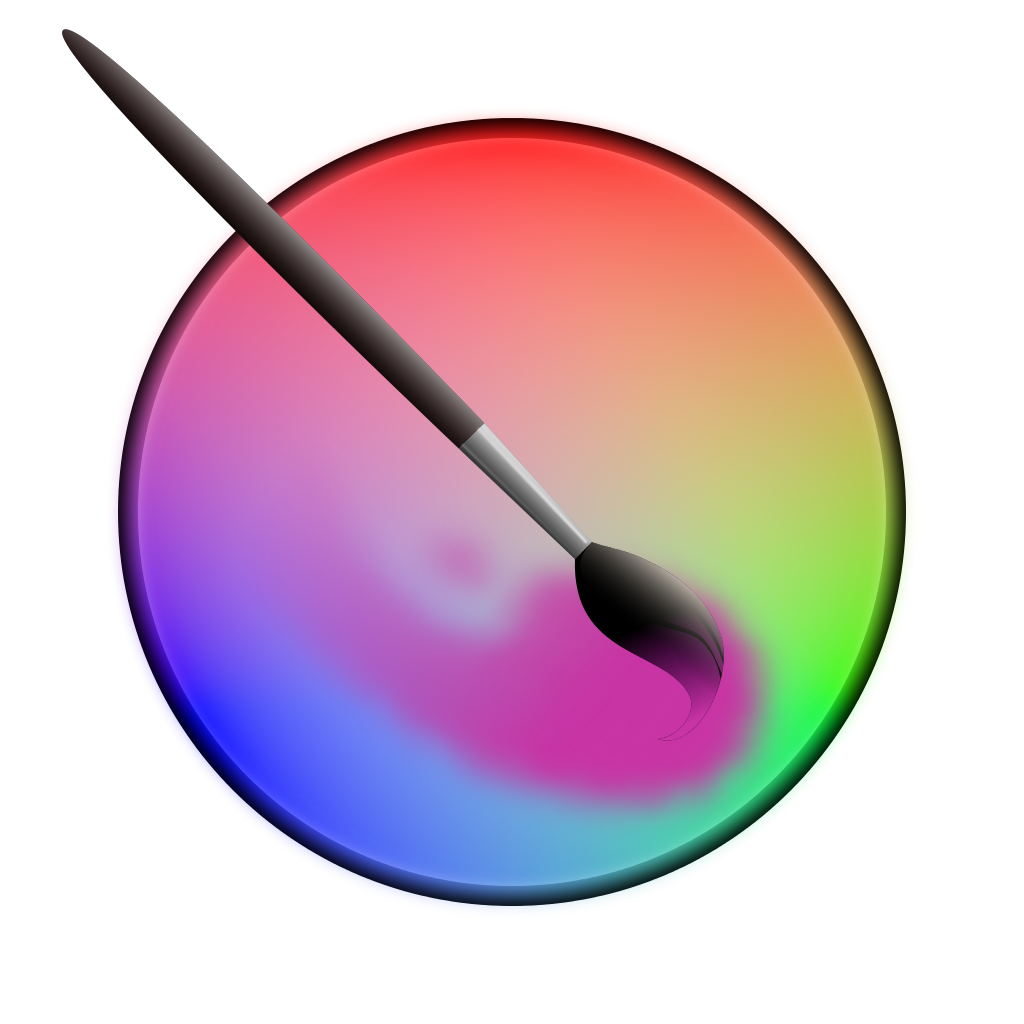 Krita is a free online graphic designing software for sketching and painting. It's an amazing photo editing software. The key features of Krita are brush engines, layer management, training Resources, transform tools, mirroring tools, drawing assistants, PSD Support, color palette, OpenGL enhanced, and selections. A creative software to develop marvelous drawing and sketching. It's very easy to use yet powerful. Designers can do abstract art, comics, illustrations, and textured paintings effortlessly. If any drawing or sketching artist is seeking for a set of drawing tools with no cost. Then Krita will be a good choice for them as it's totally free graphic software.
Videos related to Krita:
Tutorial: a Comic page from A to Z with Krita
Krita tutorial: getting to know the UI
Screenshots: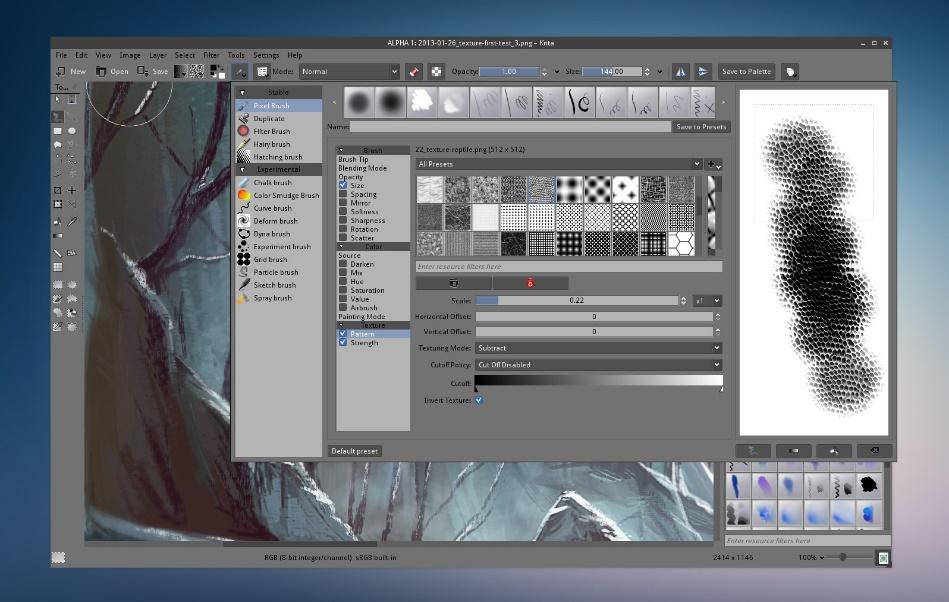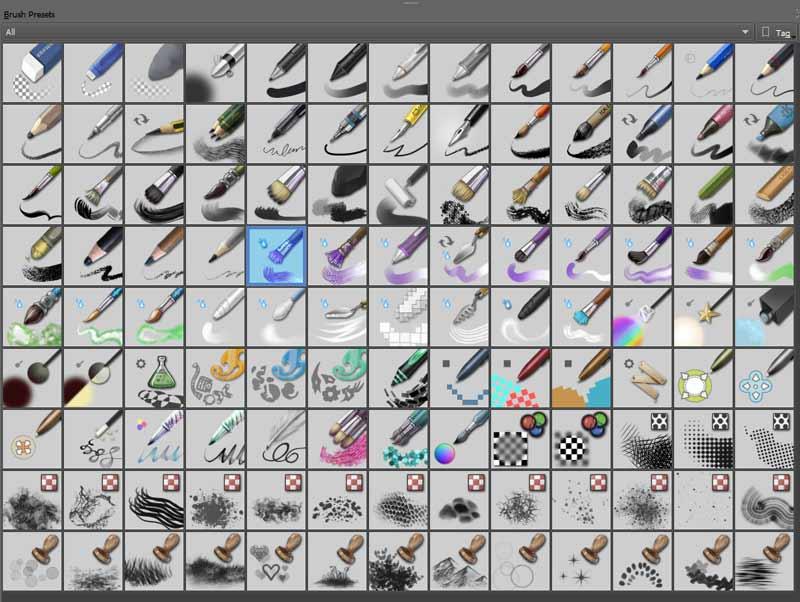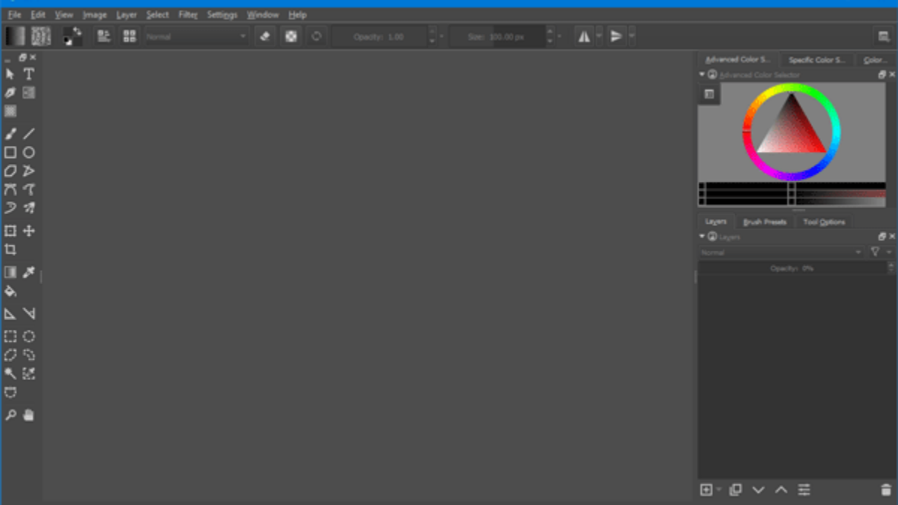 Inkscape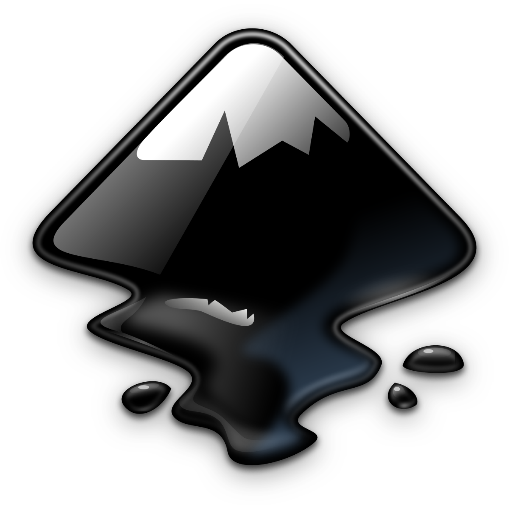 Inkscape is a must having tool for graphic designing professionals and it is free. It's an open source graphic design tool which can be installed in windows, mac and cloud. Inkscape comes with 2D drawing, data import/export, image editor and rendering. It can convert a bitmap image to a vector. If you are marketing, doing web graphics, cartooning, it's a wise decision to choose this software. Inkscape is super easy to use with some handy shortcuts and you can adapt to the user layout of this free designing software with ease.
Videos related to Inkscape:
Interface and Basic Drawing
Shape Tools and Options
Groups, Levels, and Object Selection
Screenshots: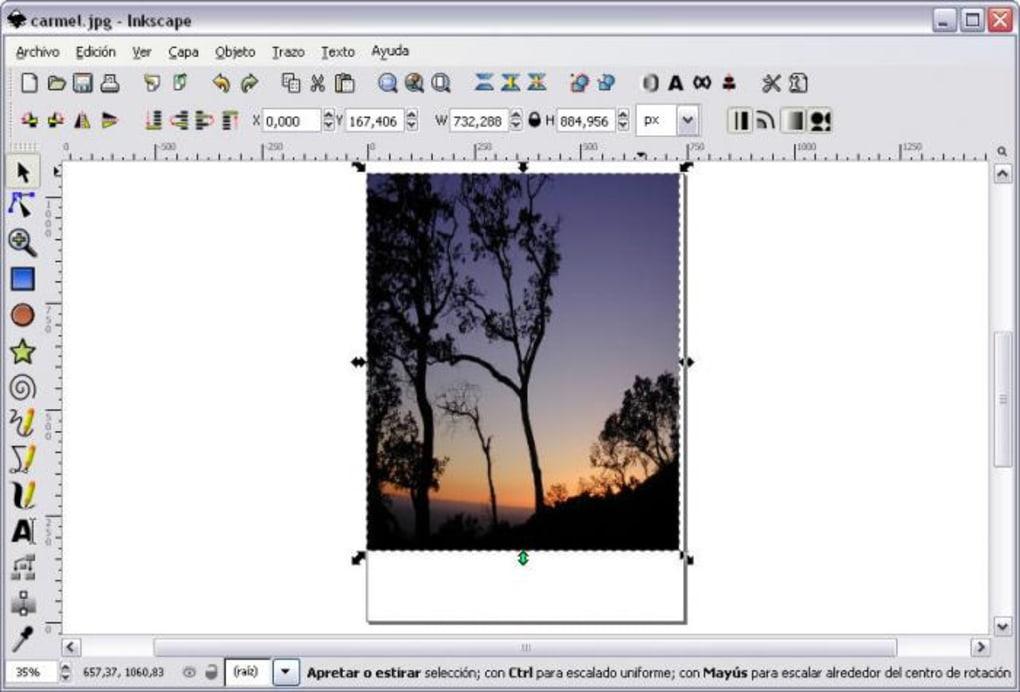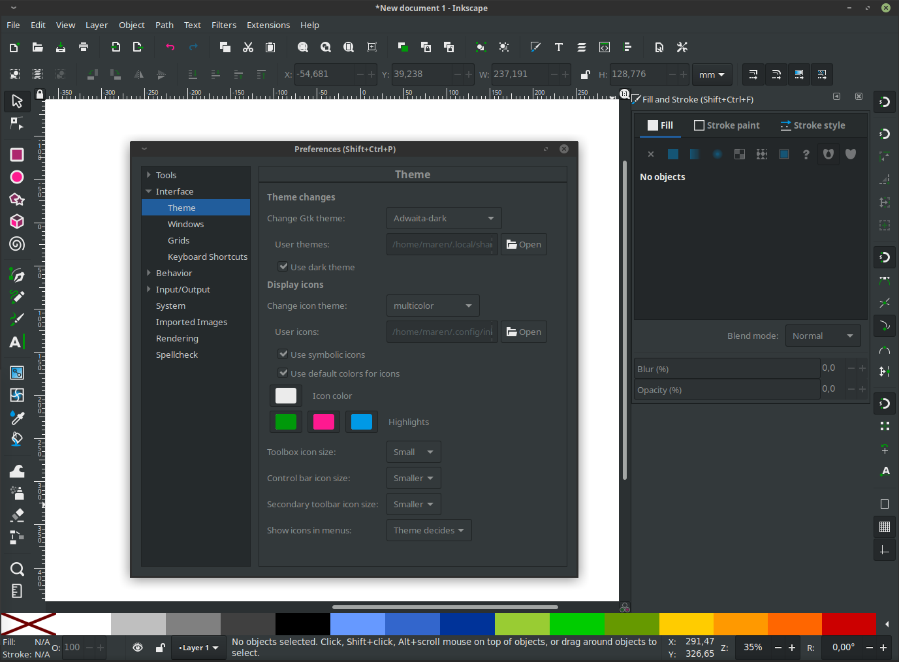 Vectr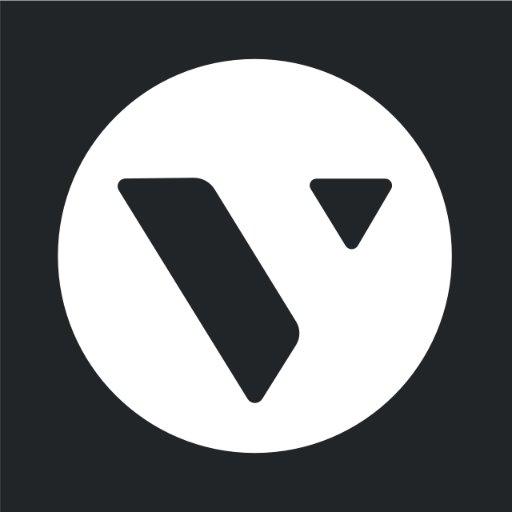 Vectr is a free graphic designing software to create and edit designs, logos, presentations and cards. Anyone can use this software who wants to design graphics. It can edit and collaborate your designs with easy finish. It's similar to illustrator but it's mainly for the purpose of vector arts. It can be used on your browser which is very simple and time efficient. For simple projects this is one of a kind graphic software. You can install it on windows, mac or do it on the web.
Videos related to Vectr:
Grouping Layers In Vectr 
Rounding Corners In Vectr
Borders And Shadows
Screenshots: