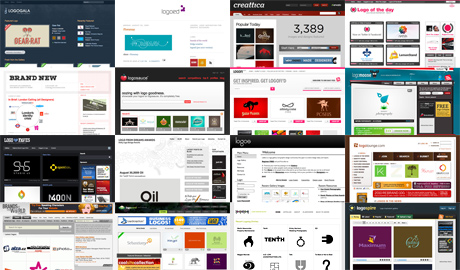 Every now and then every one of us needs a bit of inspiration to kick start the creative process. Check out and enjoy the work of your fellow designers. Here is list of 16 great logo inspiration sites, which offer several different types of collections of logos for different occasions.
Logopond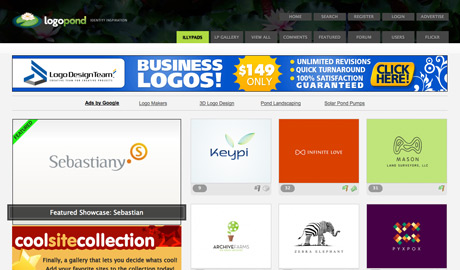 Logopond is a logo designer community showcasing a large variety of different logos.
Logo moose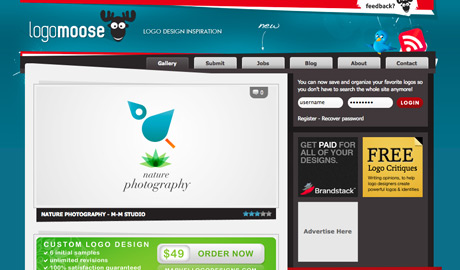 LogoMoose is a showcase of selected best logos from all over the world.
Logogala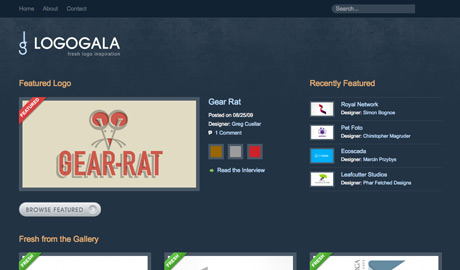 LogoGala aims to be an outstanding resource for fresh logo inspiration and will be showcasing great designs in the gallery for your viewing pleasure.
Logofaves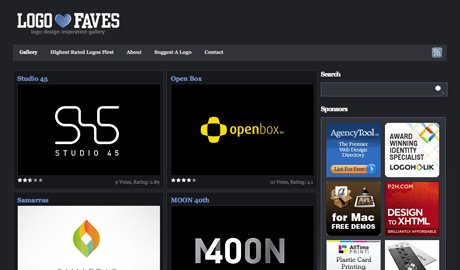 Logofaves filters through lots of the designer portfolios every day and catalog the greatest logos out there.
Logo From Dreams Awards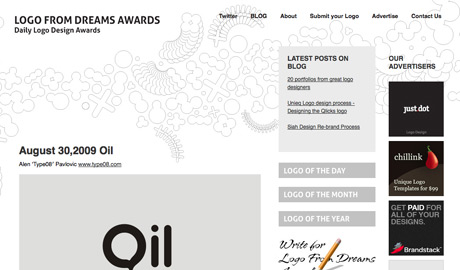 Logo From Dreams Awards is a place for stocking the most creative and inspired logos from all over the world.
Logo of the day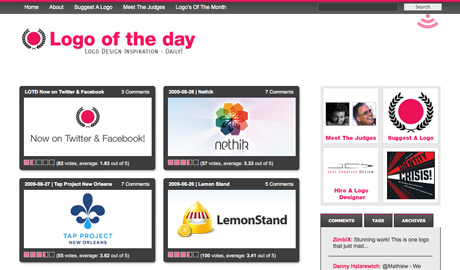 Logo Of The Day is a high-profile logo design award scheme that rewards the best professional logos and trademarks designed throughout the world. All suggested logos are screened by our two judges Jacob Cass & Jeff Fisher to ensure this. Logo Of The Day is also a place to go for logo design inspiration.
Brand new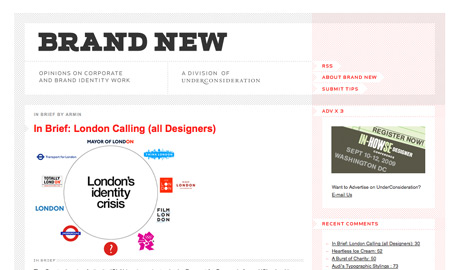 Brandnew focuses on logo redesigns and updates.
Creattica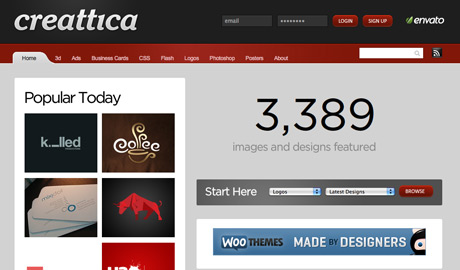 Creattica is a gallery of great design and inspirational imagery. Anyone can submit their work for consideration and voting on items is open to one and all.
Logosauce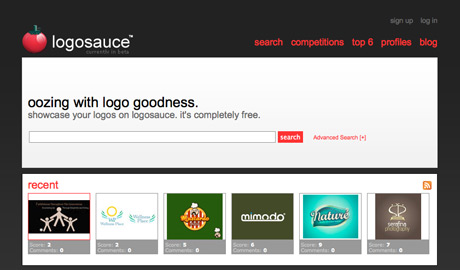 Logosauce is a free logo showcase for designers.
Lo8os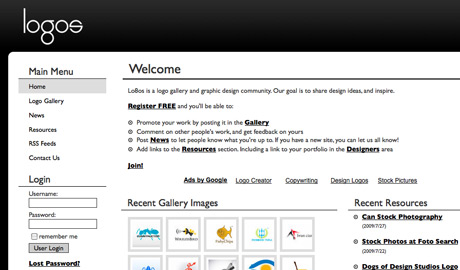 Lo8os is a logo gallery and graphic design community.
Logoed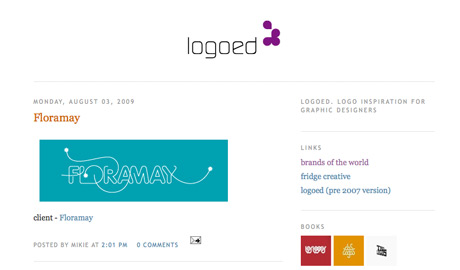 Logoed is a logo showcase site that's been around since 2001.
Logolounge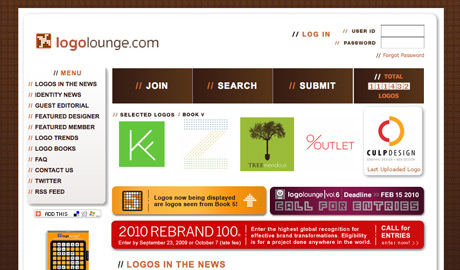 Logolounge is well categorized payed logo gallery.
Logospire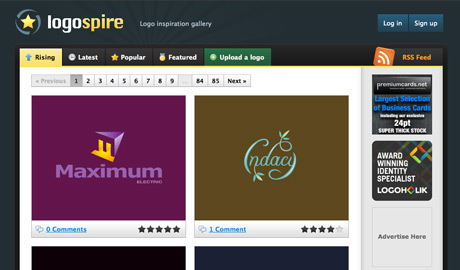 Logospire is a logo gallery.
Logofi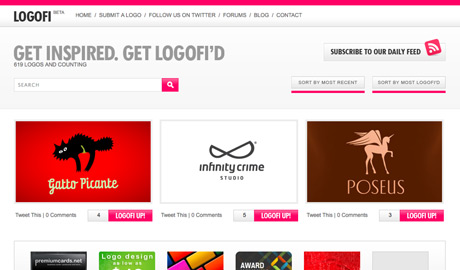 Another logo inspiration site.
Logolog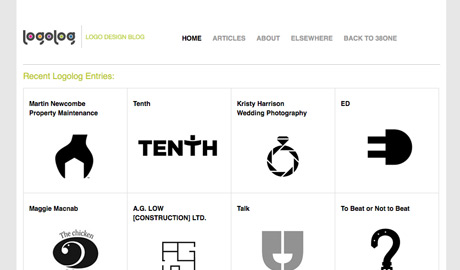 The author describes his own site with the following words: The logos I post are those which made me smile and think, the ones I wish I had thought of first! I like it when logos take me by surprise, either with unexpected associations or playful ideas.
Brands of the World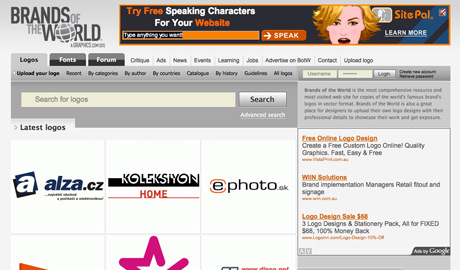 The largest collection of logos available to download in vector format.