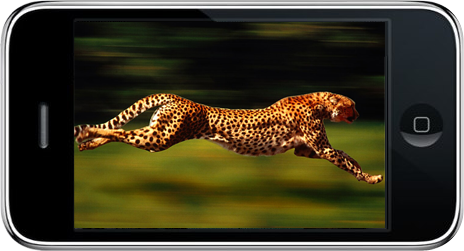 If you have a 3G iPhone and you installed the latest iOS4 you may experience sluggish performance, which can be quite annoying. Unfortunately the hardware of these phones can't handle well the features iOS4 provides, but there are a couple of tricks you can do to regain the quick response time you're used to.
The more data is on your iPhone the harder it is for the processor to go through it all. Therefore a general rule is to delete everything from your phone you don't need. It's best if you leave at least 10-15% of the device empty for it to perform optimally.
Most of us have tons of apps on our iPhones that we only tried once and never again. If you have more than 5 screens full of apps you probably have too many. Delete all these unneeded apps and switching screens will be much faster because there are less elements to load.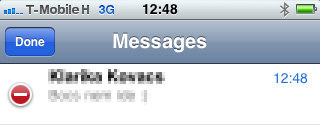 Delete all the SMS message threads on your iPhone that you don't need. Many have years of messaging archive with hundreds of items. Once you delete all the unnecessary conversations and your SMS app will become super fast. To delete a conversation tap Edit, then tap the minus sign and tap Delete. As far as I know you can only delete one conversation at a time, so it may take a few minutes to delete all.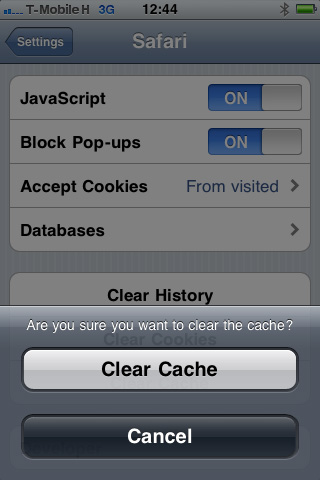 Next, delete the browsing history and the cache in your Safari. To do that you need to go to Settings / Safari / Clear History and Clear Cookies. Once you return to Safari you will notice that it will load and work faster.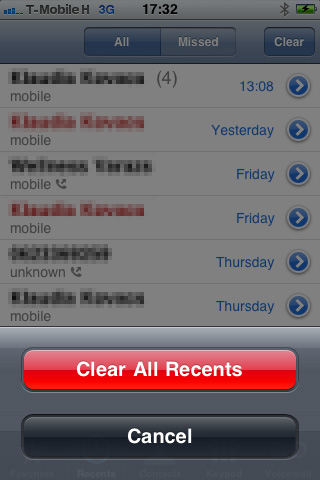 Finally, delete call history. To do that go to Phone / Recents and click the Clear button in the top right corner. Notice how much faster all Phone operations will work.
If you don't use Spotlight on your iPhone you can switch it off fully or partially. Go to Settings / General / Home Button / Spotlight Search and uncheck all file types that you don't need. I never use Spotlight, so unchecked them all.
If you don't use MMS you can switch it off too. Go to Settings / Messages / MMS Messaging and turn it off. You will have to perform a hard reset after this as described below.
If your iPhone is still a bit slow, try to perform a hard reset. To do this press the Sleep and Home buttons simultaneously until the screen powers off.
Hope it worked for you!