If you're bored or bothered by the default desktop background that comes up for the login page in Mac OS X read on.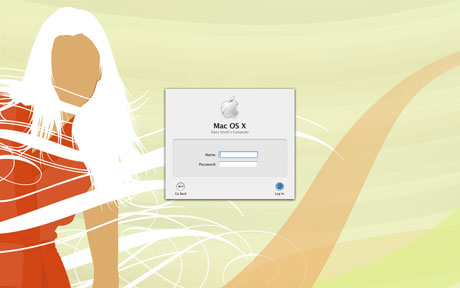 Aqua Blue.jpg is the default background that is loaded for the login page. If you have spotlight you can just start typing the name to find it on your system, but actually it's under your root/ Library/ Desktop Pictures. You should rename this file to keep a background of it and save your new desktop image into this folder with the name Aqua Blue.jpg.
I personally keep the same desktop background for both the system and the login therefore the startup seems smoother.