Use this trick if you ever need to change the grey area surrounding your canvas to any other color for presentations or to simulate the environment your artwork will be placed at (like the color of the wall, web page background, etc.).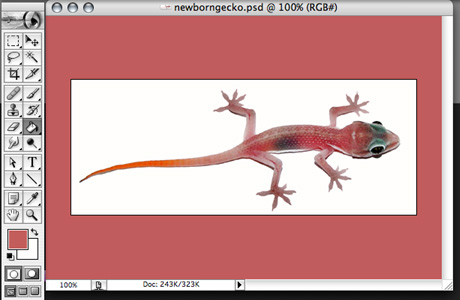 Press F to change to Full screen with menu bar. Select a color, select the Paint bucket tool and Shift+Click on the grey area.
Commenting on this Blog entry is closed.