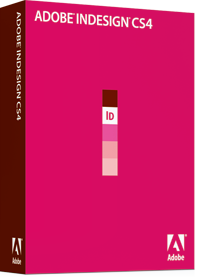 When I launched InDesign CS4 for the first time, it took all of about ten seconds to see that I was going to like what I found. After a few hours of using it, my suspicions were confirmed. Every release of InDesign has brought new and improved features and speed bumps, but none have brought more than Adobe's latest offering of its flagship page layout application.
While InDesign CS4 offers a host of small improvements and additions, such as inline notes, an improved Story Editor, contact-sheet placement, and a new zoom method, and numerous other small additions, I'm going to focus on some of the major additions that will interest virtually every graphic designer and production artist.
These new features include a new graphical user interface, rotatation of page views, smart layout features, Kuler integration, Flash export, and more.