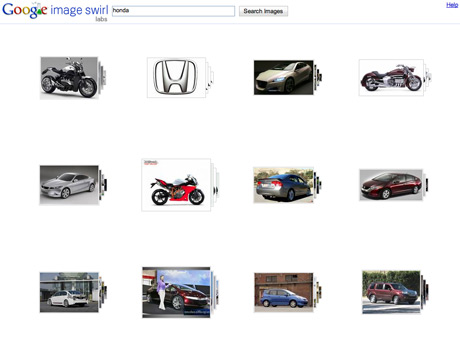 Google after introducing Similar Images Search which recently graduated from Labs, now brings us another lab project: Google Image Swirl.
The idea behind Image Swirl is to combine the technology behind similar images and regular image search to bring the user a highly interactive and quick way to find the image he is looking for. In Image Swirl images are grouped into stacks of similar images. The user has to select one stack which closely matches the subject he's looking for. Then, this stack swirls into action showing another set of neatly organized thumbnails. As you click through the presented choices you will not only find the right image faster but you will also see the path of how you reached this image in case you want to retrace your steps and refine your selection.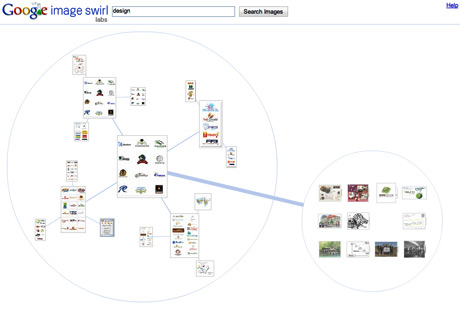 The design needs some more work, but it's just an early labs product, so we will hopefully see much improvement.
In my opinion this approach works great for images and I can imagine a similar visual search for webpages too.