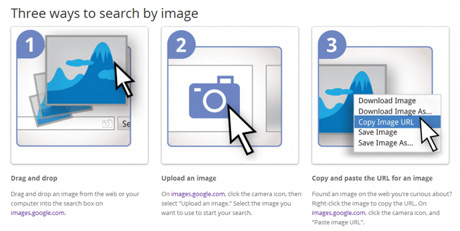 With Google's new Search Image you can explore the web in an entirely new way by beginning your Google search with an image. With this feature you can learn more about images on the web and your own photos.
Most importantly for designers and photographers it's now possible to find violations of copyright.
It's especially easy to use with the Google Chrome plugin.
Search image complements Google's other image related services such as Google Image Search and Similar Images Search and it competes with Tineye that has been the best engine for this purpose so far.