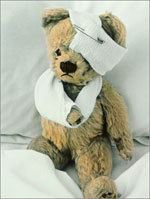 You probably read about Steve's recent operation that is reported to be successful.
You can wish Steve Jobs well after his cancer surgery here or by sending a mail to him to this address.
You can see some get well cards designed by members of macminute here.
Apparently Wired has an article about us Mac fans titled Apple Fans Pull for Jobs.
Commenting on this Blog entry is closed.