iPad optimized Gmail on your Mac
Ivan | Sat, 2010-04-03 22:17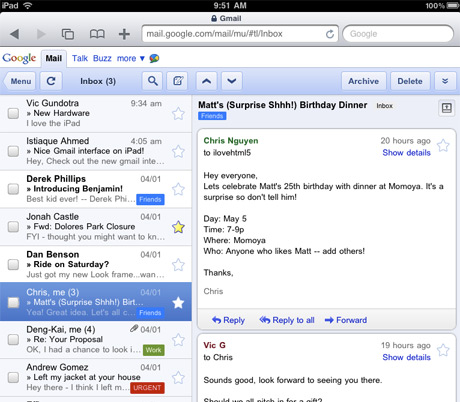 Google optimized Gmail to make the download fast and appear in two columns, which is pretty cool. If you don't have an iPad, you can still experience this view in FF (and other browsers) by changing the user agent to simulate an iPad. This is of course just for fun, not good for any serious use.
The simplest way to do that for Firefox is to download the User agent switcher extension. Download it and restart Firefox. Then open Tools / Add ons / User Agent Switcher / Preferences.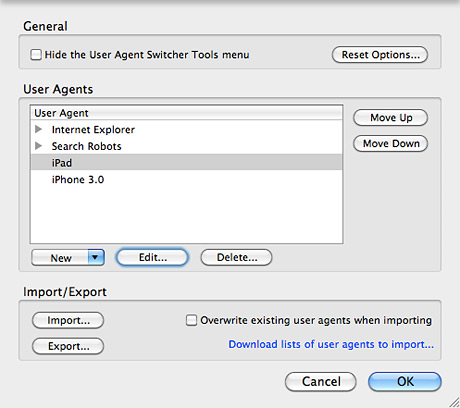 Now add a new user agent. Call it iPad and insert this User Agent string:
Mozilla/5.0 (iPad; U; CPU OS 3_2 like Mac OS X; en-us) AppleWebKit/531.21.10 (KHTML, like Gecko) Version/4.0.4 Mobile/7B334b Safari/531.21.10
Leave the rest unchanged. Okey it.
Now, you can select iPad from the Tools / User Agent menu and open http://gmail.com in your browser normally. You will immediately see the iPad optimized layout. You can try opening other sites too to see how they display on the iPad.
Commenting on this Blog entry is closed.