Apple announcements round 2
mijlee (501 pencils) | Wed, 2005-10-12 19:04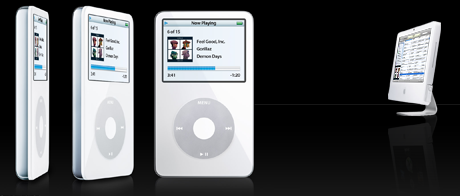 Well here it is, finally the iPod with video!
No feature films yet but there are Music videos and TV shows available in the iTMS but I am guessing that as the format is just MPEG-4 that it will play anything that is ripped to that format.

Bizarrely there is also an upgrade to iTunes only weeks after they released 5.0? Not sure why they couldn't have waited and bundled it into 1 release?


The iMac also get a speed bump and some features that make it more of a home entertainment system like built-in bluetooth and a iPod mini like remote. It has a built in camera for video chat and is the first Mac to ship with a Mighty Mouse. No Intel chips though.
Commenting on this Blog entry is closed.