Creativebits on Drupal 6
Ivan | Fri, 2009-05-22 15:48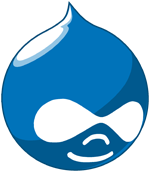 Just a quick note that creativebits has been upgraded to Drupal 6 now, which at this point should not affect user experience in any way. If you do find any problems please let me know!
However, this upgrade opens up the possibility for future developments and a redesign. I'm thinking to update the layout with a new homepage that let's you see all new content at one glance.
If you have any suggestions for the redesign or features please let me know so I can build it into the plans. Thank you!
Commenting on this Blog entry is closed.