Simplified Google results UI
mijlee (500 pencils) | Wed, 2011-06-29 10:45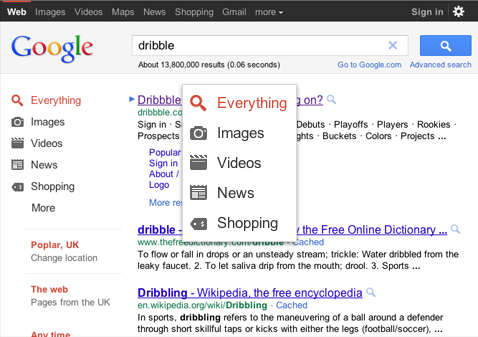 Looks like Google are trying another UI iteration at the moment. While lazily searching for dribble rather than putting the full domain into the address bar I was sent to the page shown above. It looks to have a much cleaner monotone set of icons and a nicer treatment of the search results typographically.
I have only been served this version once today, despite repeated attempts, so it is obviously something they are just testing for now. For me it is a much more pleasant design, the focus is on the results rather than on the coloured icons to the left that the current design uses. I'm not so sure about the change of colour in the top nav but maybe because I had only just got used to the light blue version that I like a lot now.
Commenting on this Blog entry is closed.