Windows 8 tablet OS
Ivan | Wed, 2011-09-14 03:05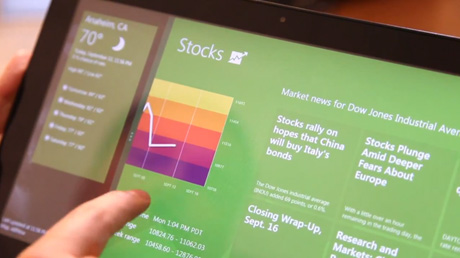 Microsoft introduced their Windows 8 tablet OS which shows great promise. The GUI itself looks very much like Windows Phone 7, but it has certain new functions and a desktop like app that reminds me of the desktop Windows. The multitasking abilities are really spectacular, much nicer than what we currently have on the iPad, although it's not a killer feature just yet. This new OS from Microsoft is not going to be available to buy for at least a year and the device they demoed isn't the actual hardware it will be running on. So there are a lot of questions, but it's great to see that the tablet revolution that Apple started continues and other companies are able to innovate in this field as well.
Watch the video below and read what the LA Times and John Gruber has to say about it.
Commenting on this Blog entry is closed.