About: 
This expression "Dawn of the final day" is commonly used to fear a near future event. This phrase comes from an in-game notification that appears during the 2000 Nintendo 64 video game The Legend of Zela: Majora's Mask. 
This game was released first in Japan on April 27th of 2007. Starting the game, each player has three days before the moon crashes into the land of termina, and the player can avoid this by resetting the time. Additionally, every 24 hours the player will receive an in-game notification communication with them how much time is left.
Taken directly from this game, slide images of these notifications were used online to express anticipation for coming events. The first use of these images were on October 8th, 2010 from a YouTubers video.
Increased Popularity:
The following year, this meme image was submitted in response to a question on Yahoo Answers, in reference to a 2011 rapture predicition.
In September of 2012 a Redditor named Rowona posted a picture captioned with the famous phrase, receiving 1,000 up-votes and over 25 comments.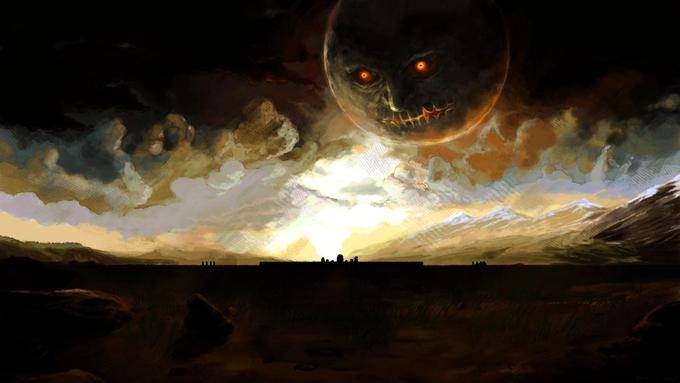 With end of the world predictions coming in 2012, this image was made popular again, counting down individuals doomsday predictions. There was a countdown website created with this image as the logo, being unveiled once the the countdown reached zero.