About:
"Why are you booing me? I'm right!" is a quote from popular comedian Hannibal Buress, when he addressees a crowd on The Eric Andre Show. 
On December 31st, 2012, The Eric Andre Show aired a 'New Years Eve Spooktacular' where Eric Andre is corrected by Hannibal Buress. Eric states that he excited for two more years of Obama, followed by a correction from Hannibal Buress. To Hannibal's response, the audience boos him, to which he responds "Why are you booing me? I'm right."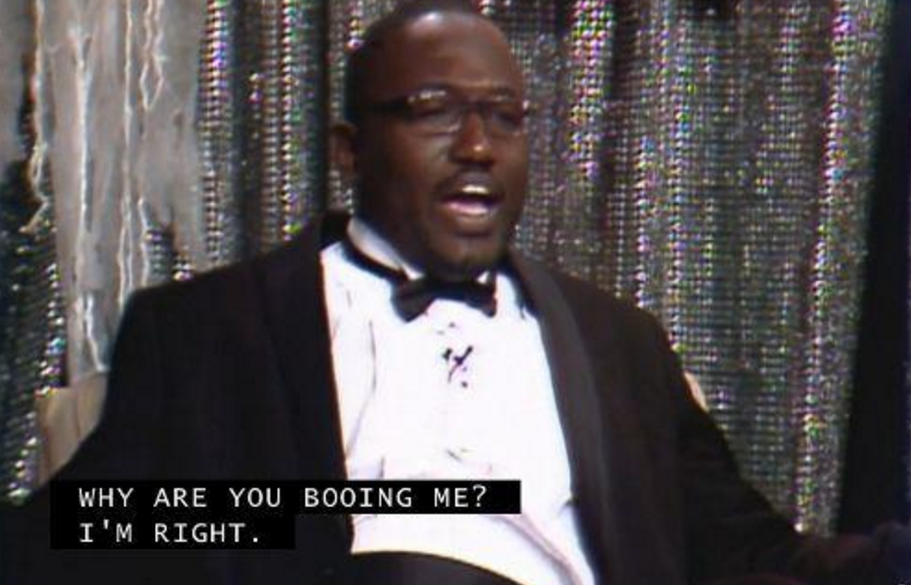 Increased Popularity:
The first screen of this image was posted on October 18, 2014 on Tumblr, by user Johncenasmixtape. This image post collected over 140,000 notes. Over the next few years, this screenshotted image spread through Tumblr as a reaction to images that contained unpopular truths.